P&G under fire for Beauty Recommended make-up video
The company has been told vlogger tutorial breaches advertising codes
P&G has come under fire from advertising watchdog The Advertising Standards Authority (ASA) over one of its YouTube videos.
The make-up tutorial video, called Easy Lip Makeup Tutorials for Winter Time, features model and vlogger Ruth Crilly, from A Model Recommends, using a number of products including P&G-owned brand Max Factor. The video was hosted on the Beauty Recommended YouTube channel, which is also owned by P&G. At the beginning of the video, text appeared which read: "Sponsored by Beauty Recommended, brought to you by Procter & Gamble".
However, the ASA received a complaint over the video from a beauty and style blogger, who challenged whether the video was obviously identifiable as a marketing communication.
P&G responded by stating that it believed it had ensured viewers were aware that the blog was sponsored before engaging with the content by adding clear text at the start.
The ASA, however, upheld the complaint and said that the Beauty Recommended channel page gave no indication that the content was created by P&G and that the channel title and video titles did not include any text to explain the commercial nature of the content. It added that it did not believe consumers would know that the videos were advertisements promoting P&G and instead were likely to believe the videos were impartial editorial content.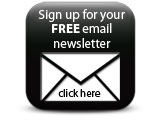 As a result, the ASA said the advert breached CAP Code (Edition 12) including rules regarding the recognition of marketing communications and misleading advertising. The ASA told P&G to ensure future adverts in this format made its commercial intent clear prior to consumer engagement. P&G now runs its Beauty Recommended videos with the hashtag #ad at the beginning of each video title.
Companies