P&G's racial bias film sparks initial strong positive reactions
'The Look' by the consumers goods giant follows Emmy-award winning advert, The Talk, which addressed the conversation African Americans have with their children about racism
The protagonist of The Look
P&G's new advert that addresses unconscious bias in America has received positive reviews online.
The consumer goods giant's short film, called The Look, follows a black man throughout his day as he receives a series of glares from several white people that he encounters.
In the film, shot predominately from the protagonist's perspective, a concerned mother shuts her car window to protect her daughter as the man walks past with his son; a couple opt to not sit at a free table in a restaurant near the man, and occupants of a lift seem to close the doors despite him asking them to wait.
The film finishes with the revelation that the man is a judge.
The company says that it has a responsibility to highlight racial bias and to create a constructive conversation on the issue.
P&G said the campaign is based on the experience of thousands of black men across the US
Many social media users have praised the advert, with viewers thanking P&G for shedding light on their everyday experiences.
"It speaks volumes that you are taking steps to ensure justice and equity for all," one Instagram user wrote.
There have also been calls for P&G to create further episodes including the experiences of black women in the US.
Marc Pritchard, Chief Brand Officer at P&G, said: "Empathy can be a particularly effective antidote to bias, and we created The Look to change perspectives, prompt personal introspection, and bring people together for a conversation to ultimately change hearts and minds."
The advert was produced by Saturday Morning, a creative agency that specialises in CSR campaigns on race.
The Look premiered at the Cannes Lions International Festival of Creativity and BET Networks
P&G has also produced educational resources, podcasts and reading guides on the subject via talkaboutbias.com.
"Bias is part of the human condition, something we all have and something we all experience. It is most frequently unconscious, formed by generations of social norms," added Damon Jones, VP of Global Communications and Advocacy at P&G.
"Beyond highlighting bias, this film also celebrates the strength, humanity and resilience of black men who are thriving amidst many obstacles.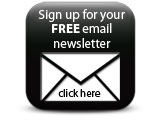 "It is one part of a comprehensive effort that will help address individual and institutionalised bias to create meaningful change."
Companies