Pure Beauty Global Award winners to be announced during a live webcast
Colour Cosmetics | Marketing | Retail
The live webcast will be held in place of the planned ceremony in Amsterdam on 14 May 2020
In light of the recent spread of coronavirus and increasing concerns regarding travel restrictions, HPCi Media has made the difficult decision to postpone the Pure Beauty Global Awards ceremony indefinitely. 
The event was due to take place on 14 May 2020 in Amsterdam at The Hotel Okura.
In place of the awards gala and dinner, the 2020 Pure Beauty Global Award winners and highly commended will be announced during a live webcast.
The webcast will take place on the original date of 14 May 2020 at 2pm (GMT).
The past 12 months have been a very exciting time for the beauty industry as brands become more creative and innovative with every launch.
This was strongly reflected in the record-breaking number of entries received in the 2020 Pure Beauty Global Awards.
Now, after our expert judges have reviewed and voted for their favourites, it's time to find out who the winners are!
Join Pure Beauty on May 14 at 2pm (GMT) for a live announcement of the winners of the 2020 Pure Beauty Global Awards.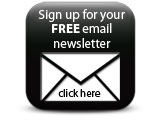 Register now to join the live reveal.