Revolymer acquires Itaconix Corporation
Takeover expected to help companies deliver greater benefits to combined customer base
Revolymer, a UK-based chemicals company that specialises in polymers, has bought Itaconix Corporation, a US-based company that makes polymers from itaconic acid.
It is hoped that through the acquisition, both companies can combine their technical specialities to create products that deliver greater benefits to their newly combined consumer base. In personal care, the two companies are said to offer complementary technologies concerning rinse-off formulations, moisturisation, fragrance and active delivery in skin care and more.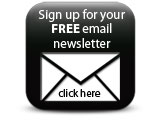 Revolymer CEO Kevin Matthews said: "The acquisition is a key step in realising Revolymer's strategy of building an innovative and differentiated specialty chemical company. Itaconix represents an extremely complimentary business in terms of markets and products and also provides a presence in the important North American market."
Companies