Rouge Bunny Rouge unveils matte eyeshadow range
The limited edition Raw Garden Eye Shadow Pallete 'Luna' palette contains five moon-inspired colours
UK-based colour cosmetics brand Rouge Bunny Rouge has released a new moon-inspired eyeshadow palette.
The limited edition Raw Garden Eye Shadow Palette 'Luna' (€59) - named after the ancient moon deity - consists of five matte shades that can also be used to define eyebrows and sculpt face.
The lightweight and creamy texture is designed to last for eight hours, without feeling heavy on eyes.
Luna includes Papyrus Canary, a pale beige; Bashful Flamingo, a semi-opaque pink; Sweet Dust Seriema, a dusty mauve taupe; Chestnut-Napped Apalis, a chestnut beige and cacao colour; and Blackpepper Jay, a black-brown hybrid.
Rouge Bunny Rouge draws inspiration from Victorian England with a modern fantasy twist in order to create what the brand refers to as 'Neo-Victorian' theme.
The palette is available online from en.roughbunnyrough.com.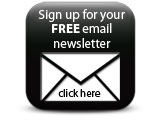 Companies