SK-II enlists Behati Prinsloo Levine for social media campaign
The prestige skin care brand will be working with the super model on its #OneBottleAwayFrom ad series to promote the SK-II Facial Essence Treatment
SK-II has launched a global campaign featuring supermodel and social media influencer Behati Prinsloo Levine.
The #OneBottleAwayFrom campaign will document Levine's skin care routine via YouTube as she tries SK-II Facial Essence Treatment for the first time in preparation for a TV appearance.
SK-II has also enlisted two other celebrities to take part in the campaign: singer Choi Soo Young from K-Pop group Girls Generation (SNSD) and Chinese actress Li Qin.
Consumers are encouraged to follow the hashtag #OneBottleAwayFrom to follow the celebrities beauty progress.
"As a brand that thrives on staying at the forefront of digital storytelling, we are thrilled to be partnering with Behati, Soo Young and Li Qin on this new campaign," said Sandeep Seth, Marketing Director, Global SK-II.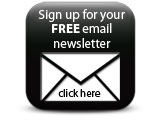 "These three talented personalities not only have a great relationship with their fans but more importantly, bring authenticity to their content with their unique voice on social media."
Companies