SK-II helps women to "dream again" in second viral film
#ChangeDestiny campaign encourages women to pursue their dreams
SK-II has released the next instalment of its #ChangeDestiny campaign. The brand has aired a short film showing female consumers being inspired to pursue their dreams.
The clip shows a consultant talking to women who confess to giving up their childhood dreams. One woman in the clip said: "People are always telling me: 'you're never going to make it'." Another explained: "The words: 'because you are a mother' carry a lot of pressure."
At the end of the video, the expert is revealed to be speaking on behalf of young girls offstage who encourage the women to keep chasing their dreams. The film was created in response to research from the Global Dreams Index Survey, which revealed 50% of women worldwide have given up on their dreams and are unsatisfied with their lives.
The trend was found to be particularly prevalent in Asia, with 81% of Japanese women and 67% of Korean females abandoning their dreams. Most of those giving up on their dreams said they feel pressure from societal norms, are afraid of failing or have limited financial support.
SK-II teamed up with local celebrities in ten cities, encouraging them to dream again with the help of young children.
The Dream Again campaign and #ChangeDestiny hashtag were among the top trending topics across several social networks in Asia. On Weibo,#dreamagainchangedestiny was one of the top trending topics for the day on 21 June and in Indonesia, #dreamagain and #changedestiny were trending on Twitter for eight hours.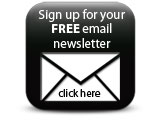 SK-II launched the #ChangeDestiny campaign earlier this year. The first film in the series, called Marriage Market Takeover racked up more than two million views on YouTube and sparked a global conversation about the phenomenon of 'sheng nu' or 'leftover women' in China.
Companies