Secret makes a play to kick inequality in 2020 Super Bowl advert
The Secret Kicker ad, which was first revealed on The Ellen DeGeneres Show this week, stars US soccer players Carli Lloyd and Crystal Dunn
US-based personal care brand Secret Deodorant has released a new campaign video designed to shine a spotlight on gender inequality.
The Secret Kicker ad, which will be played at this year's Super Bowl pregame show, stars American soccer players Carli Lloyd and Crystal Dunn, and aims to spark a conversation around women playing in the NFL.
The film opens with a typical American football scene, following a successful kick, the holder and kicker are revealed to be Lloyd and Dunn, with the catchphrase Let's Kick Inequality.
"I am so incredibly proud to be a part of this campaign, and I am thrilled that a brand like Secret is bold enough to make a statement like this during such a major moment in sports," said Lloyd.
"While I've been vocal about my ambitions to play football professionally, this message is so much bigger than football, it's about showing to women and girls that it's okay to set big goals for themselves and aspire to be more than what they think is possible.
"I want to show people what a truly equal world can look like, and The Secret Kicker does just that."
According to Secret's Associate Brand Director Sara Saunders, more than two-thirds of girls believe that society does not encourage women to play sports.
"We're setting out to change this notion by spotlighting world-class female athletes on a field where gender equality is not yet the norm," said Saunders.
"Whether or not a woman wants to play football shouldn't she at least be able to consider the possibility?
"We believe that there are some things women shouldn't have to sweat and equal opportunity is one of them."
The brand debuted the film on The Ellen DeGeneres Show earlier this week.
Meanwhile, a host of celebrities have been enrolled to share the #KickInequality message on social media.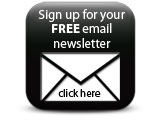 The advert follows the launch of Secret's new All Strength, No Sweat campaign starring an all-female line-up, including Secret celebrity spokesperson Camila Mendes, Olympic gold medalist Swin Cash, which reached TV screens earlier this month.
Companies