SenzaGen gets go-ahead from cruelty-free testing patent
The patent will be valid in Europe until 2036
Swedish testing facility SenzaGen has been given the green light to patent its GARD potency classification in Europe.
Its testing applications allow companies to measure the allergenicity of chemical substances without using animals.
SenzaGen's product portfolio consists of a set of allergy tests performed on human cells in test tubes (in vitro) combined with artificial intelligence, replacing the need for animal experiments in cosmetics.
Tests include GARDskin and GARDpotency as well as other products.
Last year, in a study by David Roberts at the School of Pharmacy and Biomolecular Science at Liverpool John Moores University, it was proven the company's GARDskin allergy measurement was the most accurate animal-free testing method on the market.
"Getting this patent on the European market is commercially interesting, as there is a ban within the EU on the sale of animal-tested cosmetics products," said SenzaGen's CEO Anki Malmborg Hager.
"As the only company in the world, SenzaGen can now offer an animal-free test method for this."
GARDskin has already been granted a patent in China and Hong Kong, and is pending in the US, Canada and India.
Meanwhile, it is said to have several ongoing patent applications for GARDpotency and other products.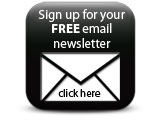 Companies