Shiseido discovers new anti-ageing secret
Stemlan-173 helps protect the degradation of laminin-511, a membrane existing between the epidermis and dermis
Beauty heavyweight Shiseido has discovered a new active ingredient that is said to improve signs of ageing.
The new ingredient, Stemlan-173, took 12 years to develop and helps protect the laminin-511 layer, which is a key epidermal basement membrane existing between the epidermis and dermis.
This is vital in maintaining epidermal stem cells, but degrades with UV exposure contributes to signs of ageing.
In subjects from zero to 60, Stemlan-173 was found to keep the epidermal basement in good condition and inhibited the degradation of laminin-511, while maintaining epidermal stem cells.
Its research also found that algae extracts helped promote the production of laminin-511, which also helps reduce the signs of ageing.
Shiseido plans to use the new ingredient in several new skin care products going forward.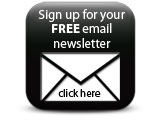 Companies