Shiseido expands beauty brand into Sri Lanka
The company's Shiseido flagship brand is now distributed to more than 80 countries worldwide
Japanese beauty giant Shiseido has begun selling its Shiseido brand products in Sri Lanka.
The decision was made under the company's Prestige First Strategy, set out by Shiseido's Vision 2020, to drive global growth.
In a statement, the firm described the market as one with "high potential" for the company.
It said: "In South Asia, where economic growth is considerable, the company already distributes cosmetics products in India, and positions Sri Lanka as a market with high potential given its population of more than 20 million people and large prestige cosmetics markets."
Shiseido, the brand, offers products across skin and sun care, make-up and male grooming.
Meanwhile, the products will be administered by Singapore headquartered distributor Luxasia partners.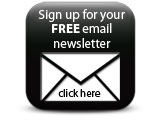 With this new distribution deal, Shiseido-branded products are now available in 88 countries worldwide.
Companies