Shiseido sends soap and dry shampoo to survivors of devastating Japan floods
The death toll continues to rise in western Japan following torrential rain and landslides
Shiseido is sending bundles of personal care aid goods to those affected by what is considered to be Japan's worst flooding disaster in 35 years.
Hit by torrential rain and landslides, the death toll rose to more than 110 on 9 July, while many people are still unaccounted for.
The Japanese beauty giant has offered 5,000 of its Fressy Dry Shampoos, as well as 10,000 of each of its Sea Breeze wet body wipe sheets, Sea Breeze Deo & Gel deodorants and Medicated Hand Soap.
Considering sending further support, Shiseido said it extends its "heartfelt sympathy" to the people affected by the natural disaster, which has hit areas such as the Okayama Prefecture the worst.
Last year in April, Shiseido sent moisturiser to survivors of the devastating Kumamoto earthquake and in June offered hand massages.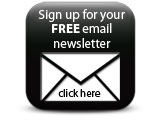 It also raised roughly JPY2m through its Shakai Kōken Club, a Shiseido-run organisation.
Companies