Southeast Asia remains a market of contrasts
Southeast Asia is economically diverse, but consumers in the region share a growing appetite for beauty and personal care
Southeast Asia is a region that has sharp contrasts in economic development, from the wealth of Singapore to countries such as Myanmar, where poverty is endemic and consumer markets are relatively undeveloped.
Such contrasts pose challenges for beauty companies seeking regional strategies to tap the markets of the Association of Southeast Asian Nations' (ASEAN) ten countries, whose cosmetics suppliers have to comply with the standards of the ASEAN Cosmetics Directive, which was modelled on European Union legislation.
Singapore – only the best
Yet even in the region's most mature cosmetics market, in the city state of Singapore, growth is continuing, albeit at a modest rate in the calendar year 2015. Growth was put at 2.5%, according to market researcher Euromonitor International.
As would be expected in a country with a high average of disposable income (the World Bank estimated per capita gross national income at US$52,090 in 2015), the market is characterised by premiumisation, with cosmetics boasting high-value ingredients and polished packaging and marketing, particularly in colour cosmetics, skin care and fragrance.
Blemish creams and colour correcting creams were the strongest segments in colour cosmetics, followed by lipstick, which had value sales growth of 6%. Cosmeceutical products – cosmetics that claim to have medicinal properties, such as anti-ageing creams – are also increasing in popularity in Singapore and are likely to continue to do so up to 2020, according to a Euromonitor note.
Singapore: One area that appears to be ripe for development, and perhaps oddly absent from a country that is progressive in many other ways, is the organic sector."
However, overall growth is likely to be modest up to that time, according to a Euromonitor spokeswoman, as "high penetration of beauty and personal care deemed as daily necessities, such as bath and shower and oral care, will dampen the overall growth rate of the market".
While international brands like L'Oréal continue to dominate, the past year has been striking for the emergence of South Korean brands, according to Euromonitor.
"The Korean beauty wave continued to be a major driver of the growth for colour cosmetics as it gained mass acceptance," says the spokeswoman. This expansion included the Innisfree brand opening three stores in 2015 and Sulwhasoo unveiling its first standalone boutique store in the same year – both brands are owned by AmorePacific.
Internet sales continue to rise, though Euromonitor says these are far from displacing shop sales.
"More beauty brands are expected to establish partnerships with online retailers like Hermo [a beauty e-tailer] to target the increasing share of sales that comes from internet retailing," says the spokeswoman. "But store-based retailing will remain an important channel."
One area that appears to be ripe for development, and perhaps oddly absent from a country that is progressive in many other ways, is the organic sector. Speaking at a roundtable on natural and organic cosmetics in Singapore last year, Amarjit Sahota, Founder and President of Organic Monitor, a UK-based research and consulting company, said that "Asian consumers don't really know what organic means" and added that the absence of mainstream retailers of organic products has led to "a disorganised sector where there is a strong competition for shelf space with pseudo-natural brands".
Issues around greenwashing and companies that overstate or simply invent organic credentials are being addressed by the International Organization for Standardization (ISO) standard ISO 16128-1:2016, which provides guidelines on definitions for natural and organic cosmetic ingredients. The ASEAN Cosmetics Association plans to implement and adopt these standards in 2017 to harmonise the quality of organic products made within ASEAN.
Malaysia – image Conscious
Meanwhile, colour cosmetics continues to dominate the $1.7bn market in middle-income Malaysia, where per capita GDP was $9,766 in 2015. A note from Euromonitor says that facial make-up, eye make-up and lip products sell particularly well, and reflect a culture where many women feel they have "to portray a certain self-image". Sales remained strong last year despite price rises in almost all categories of colour cosmetics.
Overall, Euromonitor data suggests that sales of many non-essential cosmetics and toiletries slowed in Malaysia in 2015 as consumers cut back on spending amid rising living costs, and the introduction of a goods and sales tax.
The colour cosmetics category is dominating in Malaysia,
with Korean brands like Sulwhasoo and halal-certified Crystal Dia
from Talent Cosmetic proving particularly popular
"Shrinkage in consumer [purchasing] could be significant in lowering value growth," says the spokeswoman.
Some consumers are now trading down to cheaper alternative brands as a larger number of mass brands are launching similar colour cosmetics products as premium brands. For example, matte lipsticks are being sold not only by premium brands such as New York-based MAC Cosmetics, but also Malaysian brand SILKYGIRL, owned by Alliance Cosmetics, which distributes cosmetics and personal care products in Malaysia, Singapore, Brunei and Indonesia.
Conversely, a report from US-based management consulting firm Bain & Company suggests that the luxury end of the cosmetics market continues to do well in Malaysia.
Colour correcting creams recorded significant growth, said Bain – 14% value growth in 2015 – though the sector remains in its infancy and is seen as a key driver for growth up to 2020 to offset other declining or stagnating sectors.
Another emerging trend is that of the air-cushion format facial make-up, which is used by many colour cosmetics manufacturers as it helps to even out skin tone and conceal pores. Several products in this category were launched in 2015, including L'Oréal-owned Lancôme's Miracle Cushion foundation and South Korea's Sulwhasoo Evenfair Perfecting Cushion foundation compact.
Across the personal care sector, the popular mass brands include SILKYGIRL, Maybelline and Revlon, available through retail channels such as Malaysian pharmacy chain Guardian, Hong Kong-based health and beauty store Watsons and AEON Wellness drugstores. French luxury fashion companies Chanel and Dior, and personal care product outlets such as France's Sephora and Hong Kong-based SaSa, have been thriving through targeting well-off Malaysians seeking premium items.
Euromonitor and other analysts anticipate that value sales share of local players like Malaysia's Alliance Cosmetics will increase as they launch new products, but that international brands such as the US's Estée Lauder, Bobbi Brown Cosmetics and MAC Cosmetics will also benefit from a rapid expansion in their distribution network.
An area of potential growth is that of halal cosmetics – free from pork, alcohol and sometimes also free from ingredients such as sulfates and parabens. In 2014, Talent Cosmetic, a South Korean beauty company with halal certification, launched products in Malaysia.
Philippines – ethical considerations
Meanwhile in the Philippines, another Southeast Asian country with a middle range of wealth – albeit significantly poorer than Malaysia at $2,899 GDP per capita in 2015 – market growth is already leading to specialisation in consumer trends.
Here, consumers are displaying an increasing fondness for ethical and environmentally-themed cosmetics, with local brands seeking to tap this demand. According to Euromonitor, Philippines retail value sales for cosmetics in 2015 grew by 4.2% year-on-year to $3.5bn.
"Ethical brands will start to take off in the Philippines, with 89% of Filipino consumers having a more favourable perception towards ethical and environmental credentials," says Irene Bi, Associate Analyst with Canadean, another UK-based market researcher. "In the Philippines, local brands, such as Ever Bilena and Careline, are among the leading cosmetic brands, despite facing competition from Avon and Maybelline."
With the Philippines having a large young population – 61.5% of the country's 98.3 million people were under 30 years old in 2015, says Canadean – social media and e-commerce have played weighty roles in the cosmetics business. This allows domestic brands to present themselves professionally to a large audience relatively inexpensively, helping them escape the low-price segment that they have traditionally served. An example is Makati, Metro Manila-based Ellana Mineral Cosmetics, which sells powdered colour cosmetics in the medium-to-high-price segment, stressing its health benefits and formulations that meet the requirements of Southeast Asian skin types.
"We are doing hypoallergenic products, which, with local ingredients, cater to the humid and hot weather here," explains Diego Buenaflor, Ellana Mineral Cosmetics' CEO. "By contrast, foreign brands come in and bring in their formulas that were created for Caucasians, Latin Americans and Afro-Americans living in a dry climate," he notes.
According to Buenaflor, 2016 has been a good year for Ellana Mineral Cosmetics amid the Philippines' robust economic growth, which has benefitted retail in general (the World Bank predicts the country's economy will grow by 6.4% this year). This has helped the brand push into brick-and-mortar retail, with 2015 launches of sales channels through specialised boutiques in Manila and Davao.
Makati-based Ellana Mineral Cosmetics
sells hypoallergenic cosmetics for Filipino consumers
Another Filipino brand successfully emphasising ethical and environmental themes is Human Nature (owned by Gandang Kalikasan), which was founded by a British entrepreneur "who gave up his comfortable lifestyle in England to work with the poor in the Philippines", his Filipino wife and her sister, according to a company note.
Human Nature practices "business with a heart" through the fair trade of goods, tapping local farming communities for raw materials, promising to avoid staff lay-offs and paying above minimum wages.
"Last year, we celebrated the first operational year of our plant in Laguna and we are now launching new products every eight to 12 weeks," says Jen Suguitan, a Human Nature spokesperson. "Filipino consumers [are growing] more conscious with what they use now, which is a good thing because a lot of synthetic chemicals like talc, mineral oil, parabens and polythene pose harm not just in our body, but in the environment as well," she adds.
Myanmar – plenty of potential
On the lower end of the spectrum of ASEAN's wealth-scale, Myanmar's cosmetics market has great future potential thanks to a population of 53 million, a growing middle class and the easing of US and EU sanctions as a result of Myanmar's transition from military rule to democracy. However, purchasing power and consumer awareness about cosmetics is lower than in most other ASEAN nations, with the average GDP per head in 2015 at $1,203.
In a July 2014 report by Euromonitor, Myanmar was identified as one of 20 countries that will offer the most opportunities for consumer goods companies globally. The market researcher found that beauty and personal care product sales reached a market value of $318m in 2013, after growing at a compound annual growth rate of 14% since 2009.
"We believe that people are willing to pay for relevant propositions and demonstrable superior quality. In this respect, Myanmar is not very different from any emerging market. We do recognise that the purchasing power of people in Myanmar is a lot lower than in other countries and so we tailor our assortment to best serve the consumer," says Neelesh Suryavanshee, Personal Care Cluster Director for Southeast Asia, Australia and New Zealand at Unilever.
In a July 2014 report by Euromonitor, Myanmar was identified as one of 20 countries that will offer the most opportunities for consumer goods companies globally."
The Anglo-Dutch consumer goods giant launched a distribution programme in Myanmar through third parties in 2010 and re-established a presence in Myanmar in May 2013. Its history of operations in Myanmar goes back more than 80 years, but it left the country in 1965 when its manufacturing plants were nationalised by the country's then socialist regime. Myanmar's transition to civilian rule began in 2011, with the first general election held in November 2015 and a new government assuming power in April this year. Unilever is among several major international brands to resume business ties with the former pariah state.
In 2013, Unilever announced that it would invest at least $500m over the next decade in Myanmar production and it was one of the first multinational companies to launch local manufacturing facilities. Its two factories produce personal care products and food.
At present, Myanmar does not produce its own commercial cosmetics brands, with the exception of companies basing products on the ubiquitous 'thanaka', a yellowish cosmetic made from bark paste that also doubles as a sunscreen and is worn by men and women of all ages.
Khine Linn, Executive Director at the Shwe Pyi Nann Group, stresses that thanaka has the biggest share of cosmetics sales within Myanmar.
Suryavanshee says consumer needs remain less developed than those in Thailand.
"A huge proportion of the population still uses proxy products, such as talcum powder in place of deodorants, or just water or soap to wash their hair instead of shampoo. This presents a very large opportunity for us to educate people and convert them to superior quality yet affordable personal care products," he explains.
Myanmar consumers were already familiar with several of Unilever's brands, as Myanmar's market was flooded with illegal imports that largely came through the porous borders with Thailand, during its military rule.
Aung Kyaw Sint, Operations Manager at Annam Group, which became the exclusive distributor in Myanmar for France-based beauty brand Yves Rocher in 2012, agrees that illegal imports of this brand were rife in the past.
"As a registered company, we have a lot of costs, such as import licences and tax. The people selling the illegal goods didn't have any of those costs, so they could undercut us on price. Under the junta the market was closed and it was tax-free. Things are different now," he adds.
Aung Kyaw Sint says that efforts by the government to stem illegal imports have been largely successful, at least insofar as Yves Rocher goes, combined with the threat of Annam Group suing illegal traders if discovered. He adds that the two most popular cosmetics brands in Myanmar are French company L'Oréal and its US-based subsidiary Maybelline, which have been present in Myanmar's cosmetics market for around a decade through illegal imports.
"They captured the market a long time ago," he says, adding that both companies spend a significant amount on advertising. One of the advantages of Myanmar's market is the low cost of accessing potential customers online. According to Swedish telecommunications equipment company Ericsson's Q3 2015 Mobility Report, which was released in November 2015, Myanmar has the world's fourth-fastest growing mobile phone market. Local Myanmar research company MMRDS found that that 96% of internet users use social media and 93% of users are on Facebook. In contrast, just 54% have an e-mail account.
"We advertise in journals [newspapers] and on Facebook, which works very well," Aung Kyaw Sint says.
Unilever says that it also builds brand awareness at local festivals and events such as 'zat-pwes' – musical stage plays often held in rural areas, where the majority of the population still resides.
Cambodia – import over-reliant
Another poorer, albeit more developed market, is Cambodia, where a young population, along with a growing middle class, is driving cosmetics sales. However, as with Myanmar, the kingdom's weak domestic production sector is not even close to satisfying this demand. A simple look at import data bears this out. Cambodia's "colour cosmetics and skin care imports grew 400% year-on-year in 2014 making this the right time for foreign brands to enter and be pioneers", Trang Le, Project Supervisor for trade exhibition Beauty Connect Expo Cambodia (held on 4-5 September in 2016), tells SPC.
"The beauty business in the kingdom is growing rapidly as income is rising. The middle-class is growing and about 74% of Cambodia's population was below the age of 34 years in 2011," says Le.
Its 2015 GDP per head was just $1,158 in 2015, according to the World Bank. In 2012, Cambodia imported $5.82m worth of make-up and skin care preparations, sunscreens and manicure products, and these imports rose to $6.35m in 2013 before rising to $18.9m in 2014, Le says, quoting data from the Switzerland-based International Trade Centre (ITC), an agency of the World Trade Organization and the United Nations.
Essential oils, resinoids (extracts from plants) and terpenic by-product imports soared from $1,000 to $105,000 in 2014, while personal toilet preparations, shaving preparations and deodorant imports went up from $3.7m in 2013 to $12.7m in 2014, according to ITC data.
Overall, Cambodia's total colour cosmetics sales have been strong, according to Euromonitor. Total colour cosmetics sales rose from $2.7m in 2010 to $4.2m in 2014. Sales of colour cosmetics, however, were stronger between 2010 and 2011, growing at 17.9%, before slowing down to 13.6% growth between 2011 and 2012, and 8.4% between 2013 and 2014. Annual colour cosmetics sales growth then picked up again (up 10.6%) between 2014 and 2015, according to Euromonitor data, which pushed up sales to $4.64m.
Despite the growth, Cambodia's local cosmetics manufacturing sector is weak, Le says. One problem is that Cambodia depends heavily on imported electricity from Vietnam and Thailand, driving up potential production costs for cosmetics. Obviously, Cambodians opt for imported cosmetics. For example, beauty, make-up and skin care preparations, sunscreens, and manicure and pedicure imports from Thailand rose to $12.94m in 2014, up from $4.16m in 2013, according to ITC data. Such trade may grow now that Cambodia, along with nine other countries – Brunei, Indonesia, Laos, Malaysia, Myanmar, the Philippines, Singapore, Thailand and Vietnam – have integrated via the ASEAN Economic Community (AEC) from 1 January 2016, and so imports into countries from the region have low or zero tariffs.
Outside of ASEAN, Turkish exporters are eyeing Cambodia for personal care product sales. Some 21 Turkish cosmetics companies and 50 Cambodian enterprises had talks on imports and signed contracts during Beauty Connect Expo Cambodia 2015, held on 4 December 2015, a note from the exhibition organisers said.
One local trader is the Phnom Penh-based cosmetics and personal care company Aroma King (Cambodia) Trading, part of the Bayon Heritage Holding Group Company. Pat Samedy, the Area Manager for the group, says Aroma King imports almost all of its cosmetic products from Bulgaria, commenting: "We sell nearly $12,000 cosmetic products per month."
With such a thriving import market, cosmetics counterfeiting is an issue about which foreign brands need to be wary. According to the Phnom Penh-based intellectual property agency Abacus IP, Cambodian police are cracking down on counterfeits "netting 160 cases of counterfeit cosmetics" in one July 2015 raid alone. Calling the raids a good sign, the agency says prosecutors need to secure criminal convictions. Under Cambodia's trademark law, counterfeiters can be fined up to $5,000 per infringement and could face up to five years imprisonment, while repeat-infringers could face double these penalties, the agency says.
Cambodia's insufficient domestic production means personal care imports from Vietnam, Thailand and further afield are thriving
Vietnam – up from a low base
In Cambodia's neighbour Vietnam, there has also been rapid growth from a low base (the World Bank predicts 6.2% growth in 2016 and says GDP per head in 2015 was $2,111). As a result, demand for cosmetics in this dynamic country comes as no surprise. According to Euromonitor, cosmetics sales in Vietnam experienced 12% year-on-year growth in 2015. However, with the market at $1.2bn in 2015, demand still pales in comparison with neighbouring Thailand and the Philippines.
"The Vietnamese cosmetics market is growing, but the size is relatively small, owing to the fact that only 25% of urban women [use] make-up daily and that most of the products are in the low price segment," explains Kengo Kurokawa, CEO of the Ho Chi Minh City branch of Japanese market researcher Asia Plus.
The Vietnamese cosmetics market is growing, but the size is relatively small, owing to the fact that only 25% of urban women [use] make-up daily."
While Kurokawa sees increasing wages for women and the emergence of large department stores as the principal growth drivers for cosmetics in Vietnam, Euromonitor notes that price promotions throughout 2015 by many international brands also played a weighty role.
"This attracted customers and strengthened brand reputation as well," says Joanna Chan, Beauty and Fashion Research Analyst at Euromonitor.
She added that beauty balms and colour correcting creams recorded the strongest growth rate of 16% in 2015, with the penetration of beauty-focused Korean culture into Vietnam via K-pop and Korean dramas helping fuel demand. Euromonitor's top-ranking colour cosmetics vendor in Vietnam, LG Vina Cosmetics, has used K-culture in its marketing. It commanded a retail value share of 16% in 2015.
Meanwhile, Kurokawa observes that Anglo-Dutch personal care products giant Unilever's staple skin care brand Pond's remains dominant in the market with a good brand image, channel assortment and strong promotions, while L'Oréal's Maybelline is a particularly trusted lip brand. According to Kurokawa, although the Vietnamese do not have a wide variety of cosmetic goods yet, they are keen to spend more to improve skin quality.
"The skin care products that have easy-to-recognise, functional effects, such as white skin and collagen tissue regeneration, are particularly popular," Kurokawa explains.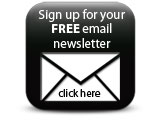 According to Vietnam's cosmetics association, prominent domestic brands, such as Saigon Cosmetics Corporation, Thorakao and Lan Hao Cosmetics Production, are confined to the low value segment and rely on exports to Cambodia, Laos and Thailand for a substantial share of their revenues.
Companies