Spiezia renamed as Made For Life by Spiezia Organics
The UK organics brand has undergone a major brand overhaul
UK organic skin care brand Spiezia Organics has rebranded as Made For Life by Spiezia Organics. As well as a change in name, the Cornish brand has also refreshed its logo and packaging, and reworked its product categories.
Amanda Barlow, Managing Director of the brand, said: "We are very much the 'grown up' brand in the organic arena and felt that the timing was perfect to deliver a new look to the consumer. Made for Life says it all. It is why we do what we do within the business in Cornwall, how we reach out and improve lives and reflects our commitment to the environment, health and wellbeing. With 90% of UK consumers saying that they are looking for 'avoidance of synthetic chemicals' in their purchasing decisions, we feel that our new name will resonate with them as well as underpinning our English roots."
Made For Life by Spiezia Organics' new packaging features vibrantly coloured boxes, adorned with Cornish artwork made from the flowers and herbs used in the brand's products. Made For Life worked with Falmouth-based design company Kingdom & Sparrow to create the new look. Meanwhile, the logo was designed by Hush Design; it features an 'S' with a leaf design, inside an 'O', which is meant to symbolise that nature is at the heart of the brand's ethos.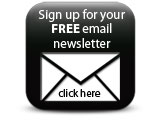 Made For Life by Spiezia Organics has also now split its product offering into three categories: Made for Face, Made for Body and Made for Therapy. The company said the product line-up has been 'rationalised and improved' with some products being renamed.