Stepan Company emollients for prolonged moisturisation
Skin can certainly take a beating from the elements — wind, cold temperatures, even pollution can make skin dry and irritated.
Stepan Company offers 100 percent naturally-derived ingredients that moisturise and smooth dry, battered skin.
These emollients apply easily for a light, non-greasy feel and can offer prolonged moisturisation — even up to 24 hours after application.
STEPAN-MILD L3
Lauryl Lactyl Lactate
STEPAN-MILD L3 is a 100 percent naturally-derived, multifunctional ingredient that is used as an emollient, as a natural alternative to silicones, as a foam booster and viscosity builder, and as a low-HLB emulsifier.
STEPAN-MILD GCC
Glyceryl Caprylate/Caprate
STEPAN-MILD GCC is a 100 percent naturally-derived emollient and thickening agent. It also acts as a co-emulsifier for oil-in-water systems to enhance foam volume and feel.
NEOBEE M-5 COSMETIC
Caprylic/Capric Triglyceride
NEOBEE M-5 Cosmetic is a 100 percent vegetable-derived emollient that adds lubricity to rinse-off and leave-on formulations. It also helps solubilise oily ingredients into water-based formulas.
Visit Stepan at California SCC Suppliers' Day, booth #423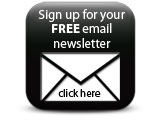 *STEPAN-MILD and NEOBEE are registered trademark ingredients of Stepan Company
Companies