Stephenson Group signs sustainable palm oil deal
Soap base meets RSPO requirements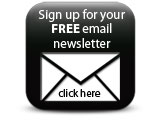 Supplier of speciality soap bases for the personal care industry, The Stephenson Group has signed a deal with New Britain Oils Ltd that makes it the first personal care product manufacturer in the UK to use Roundtable on Sustainable Palm Oil (RSPO) certified sustainable palm oil to manufacture a soap base that meets RSPO Supply Chain Certification requirements.

Commenting on the agreement, Jamie Bentley, ceo of Stephenson Group, said: "As an ethical manufacturer committed to sustainability in the personal care market, this is a very proud moment for this company. New Britain Oils has played a very important role in creating the route from sustainable farming to refining, which is a major step forward to encouraging greater use of certified sustainable palm oil in manufacturing.

"New Britain Oils has recognised Stephenson Group's commitment to environmentally conscious production, which includes our plant in Leeds being the first in the UK to hold ISO: 14001. We also hold UK Soil Association accreditation that certifies the natural ingredients in our organic-based products."

The Stephenson Group produces 15,000 tonnes of soap base a year, exporting worldwide to customers who create finished soap bars by adding fragrance, colour and additives.

New Britain Oils, the UK arm of Australasia-based New Britain Palm Oil Ltd, is dedicated to changing the way in which palm oil is supplied to Europe's food and personal care sectors. Its palm oil comes from known certified sustainable plantation sources in Papua New Guinea, including production from over 7,000 smallholders.

"New Britain Oils is delighted to be working closely with the Stephenson Group, helping to facilitate the conversion to using affordable, RSPO certified sustainable palm oil throughout the personal care market," said Andy Worrall, director of New Britain Oils Limited.

"This is quickly proving to be a good decision for both parties as we are already attracting interest from retailers who understand the importance of the use of certified sustainable palm oil," continued Bentley.

The company says it is in advanced discussions with most of its customers and the market can expect to see major product ranges using this source soon. It is not using palm oil from any other source.

The sourcing of palm oil from sustainable stocks is one of the biggest issues facing soap manufacturers worldwide. Palm oil production has been documented as a substantial cause of damage to the environment due to deforestation for the creation of palm plantations, leading to the loss of habitat for endangered species such as the Orang-utan in South East Asia.

The agreement between The Stephenson Group and New Britain Oils was confirmed on the eve of the 8th annual RSPO meeting in Jakarta, Indonesia this month.


Featured Companies