The Body Shop unveils £1m ingredients hub outside London
The new East Croydon-based lab will be used to test new ingredients with the aim of cutting the environmental impact of The Body Shop products
The Body Shop has announced the opening of a new innovation hub in East Croydon, south of central London in the UK.
The 3,200sqft hub cost the L'Oréal-owned brand and retailer £1m to install.
It was created with the help of UK laboratory supplies specialist Waldner and is described as modular – able to adapt to meet the changing requirements of the facility.
The aim of the hub, which will act as a testing and product reformulation base, is to reduce the environmental impact of The Body Shop's products, starting with popular skus that have the greatest impact.
Gaetane David, Research and Innovation Director, The Body Shop, said that by broadening in-house expertise, the brand is bringing product innovation and sustainable product development "back in our hands and to the heart of our business".
She said: "Our investment will not only enable us to accelerate our innovation pipeline but will importantly see us reduce the environmental impact of our product formulas."
Ingredients tested in the lab will be sourced from around the world in an effort to protect biodiversity.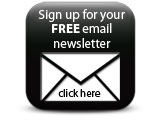 An ingredient database will be used to help fast track testing and reformulation.
Companies