The Perfume Shop reveals brand revamp
A UK high street fixture for 25 years, the retailer's modern makeover includes a new website and logo
via YouTube @The Perfume Shop
UK fragrance retailer The Perfume Shop has unveiled a sleek new look, including an updated logo, website and point of sale design.
Aiming to entice customers with a fresh and modern look, the high street fixture is rolling out its new design across the UK from this week, debuting this Friday at its shop-in-shop counter at Superdrug Westfield Stratford, London.
Cathy Newman, Marketing & Customer Experience Director at The Perfume Shop, said: "We're really excited to be unveiling our new look.
"We wanted a new identity that showcases our exceptional market leading service, expertise and product range.
"We believe our new look really portrays our position as The Perfume People."
As part of its new look, created by marketing company Wham Agency, the A.S. Watson-owned retailer has also launched a series of video adverts, which showcase its gift wrapping and personalisation services in the run up to Christmas.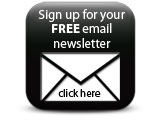 Earlier this year, The Perfume Shop refurbished its stores in Basingstoke and Swansea, UK, to offer customers a more modern shopping experience.
Companies