Three new regulatory toxicology in vitro tests
For several years the European community invested significantly in the development and validation of alternative in vitro methods
As a result of Europe's animal testing ban, cosmetics manufacturers are faced with the problem of assessing the toxicological profile of ingredients in different ways. For several years the European community invested significantly in the development and validation of alternative in vitro methods.
Early on, IDEA TESTS Group positioned itself as a leading company offering customers a complete range of validated in vitro regulatory toxicology tests.
IDEA Tests Group is committed to innovation and continuously expanding its range of tests, with several tests currently in the process of validation. This is the case for tests dedicated to the evaluation of cosmetic ingredient sensitisation potential.
By the end of June 2014, IDEA Lab, the IDEA TESTS Group company dedicated to in vitro testing, will offer a set of three tests pending validation or awaiting an OECD guideline: the DPRA, the h-CLAT and the Keratinosens.
The DPRA (Direct Peptide Reactivity Assay) was jointly developed by Procter & Gamble and the University of Strasbourg, France, in the laboratory of Prof. Lepoitevin. It is proposed to address the molecular initiating event of the skin sensitisation process, that is to say the attachment of the allergen to skin proteins. The DPRA evaluates, by HPLC, the combination of synthetic peptides containing a nucleophile (cysteine and lysine) with the tested molecule, creating a potentially immunogenic reagent complex.
The KeratinoSens developed by Givaudan, follows by luminometry the activation of the Keap1-Nrf2-ARE pathway in the human HaCaT cell line containing the luciferase reporter gene under the transcriptional control of the SV40 promoter fused with the ARE member of AKR1C2 gene. The Keap1-Nrf2-ARE pathway can be induced by a number of skin sensitisers.
Lastly, the h-CLAT (human-Cell Line Activation Test), developed by Shiseido and Kao, deals with the activation of two protein markers CD54 (adhesion protein) and CD86 (co-stimulatory protein) to the surface of a human pro-monocytic cell line, the dendritic cells THP-1. This activation is followed by immunofluorescence flow cytometry.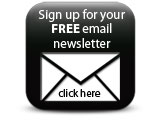 Frédéric NUNZI, Ph.D.
Doctor in Cell Biology and Microbiology
Head of IDEA Lab
f.nunzi@groupeideatests.com
Featured Companies