Top tips on how to run an effective campaign
Lush's Ethics Director Hilary Jones talks about how to balance business with campaigning
Twenty years on, Lush has as much of a reputation for its campaigns as it has for its products. Ethics Director Hilary Jones discusses some of the brand's campaign highlights and reveals why Lush prefers to keep business and campaigning separate
What was Lush's first campaign?
We built the business to a stage where we were known and trusted before we started to reach out to the public about the issues we care about. But even before full blown campaigning started, we were always part of the movement against animal testing. It is something we have always refused to do ourselves, but for something this dreadful, just not doing it ourselves was never quite enough; we were always part of the wider campaign scene and worked with animal advocacy groups to keep the subject on the agenda.
What have been the top three campaign highlights for Lush over the years?
Seeing the Cosmetics Directive come into full force across Europe has to be at the top of the list. Another highlight was the campaign against shark finning that we did with Sea Shepherd. One of our shop staff had shark fishing hooks put through her skin and was hung from them in our Regent Street shop window. A recent highlight was the fight back last month when the government announced a sudden vote to change the Hunting Act, which would have enabled hunting foxes and deer to step up again.
Lush invites its employees to put forward new causes to support. Can you name some?
Fox hunting is a huge issue for our staff, and we first started campaigning on this after being asked to by our shop managers, who put together a proposal and pitched the idea at a big internal Lush meeting. Protection of the oceans is another issue that our staff seem to be really engaged with. LGBT issues are also something that staff have brought to the fore and instigated many Lush worldwide campaigns about.
In review: Lush's 2015 campaigns

#GayIsOK: A campaign run by Lush and All Out to promote equal rights
Hen Harriers: A bird on the brink of extinction. Lush launched a bath bomb to raise funds for a RSPB Hen Harrier project
Votes For Animals: In the run up to the elections, Lush urged consumers to consider candidates' animal policies
Sign of Love: Lush stood with all citizens who are calling on the Russian government to stop fueling anti-gay violence

What is Lush's most recent campaign?
Our last campaign was #GayIsOK. It was a campaign suggested by someone within Lush, who after watching our previous campaigns on this issue, and the fact that there are some countries that we trade in where we couldn't run those campaigns because of anti-gay legislation, felt that we should do something to help groups struggling for acceptance in those countries.
Does Lush run any local campaigns?
Lush staff have the chance to nominate campaigns for the whole company but our shops also have the freedom to run smaller campaigns and charity events. While we have major campaigns that run across the whole company in a very coordinated way, we also have different one-day events that happen on a more local and spontaneous footing.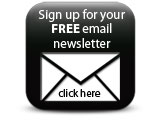 What sort of business challenges does supporting campaigns present?
We try not to think about campaigns with a business hat on. We do not monitor footfall or sales against our campaigns windows. If you obsess too much about who you might be upsetting by having differing views on an issue, then you would become moribund and lacking the confidence needed to speak out strongly and passionately. When we campaign, we do it because it is something we all feel strongly about and want to join the debate. The rest of the time we are free to indulge in our other obsession of selling soap!
Companies