Two Claire's Accessories make-up kits banned in the UK
The Shadow & Highlight Kit and Compact Powder have been banned due to asbestos fears, and follows a similar occurrence in the US
Two make-up kits from Claire's Accessories have been banned from sale in the UK, due to concerns that they may contain asbestos.
The outlawed products are the Shadow & Highlight Kit and Claire's Compact Powder.
A Europe-wide alert has been issued and the company has been ordered to destroy remaining stock.
Claire's contests the move and says it is disappointed at the decision taken by the authorities, given that tests conducted in the Netherlands showed no asbestos in the products.
Back in January, there were concerns in the US about asbestos in some Claire's products, including the Rainbow Heart Makeup Set.
However, later testing showed the products to be asbestos free, the company said.
With regard to the latest controversy, Claire's said: "We wish to make it clear these products have already been tested for asbestos levels in both the EU and USA by Claire's at independent accredited laboratories using the most accurate methods of testing available and no asbestos has been found.
"We are therefore disappointed the authorities have chosen to ignore these reasonable requests and have taken the steps they have."
The company says asbestos identification is primarily a visual test and therefore it believes the results are easily open to misinterpretation and that is what has happened in this case.
"We had asked the authorities to send through further information on their testing," added the company, "and proposed to carry out further testing using the appropriate and most accurate testing method in the Netherlands in conjunction with them to prove the products' safety.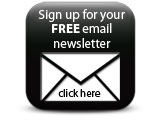 "We will obviously continue to work with the Authorities on this matter but we stand by the safety of our products."
Companies