Unilever, P&G and J&J unite to end gender stereotypes in advertising
Corporates team up to form the Unstereotype Alliance as they push for an end to the stereotypical portrayal of gender in all forms of advertising
Unilever, P&G and J&J have taken a united stand against gender stereotypes in advertising by creating a new global alliance.
The three companies are founding members of the Unstereotype Alliance alongside other major corporates including Facebook, Google, Twitter, Mars, Cannes Lions and WPP as well as UN Women.
The alliance met in Cannes at The Cannes Lions Festival of Creativity earlier this month for a launch event, co-organised by UN Women and Unilever.
Keith Weed, Chief Marketing and Communications Officer, Unilever, said: "We've seen true progress in our industry, but it doesn't go far enough.
"Our job isn't done until we never see an ad that diminishes or limits the role of women and men in society. We want to work with our peers across the industry to develop new ways of working, to share knowledge and approaches, so that we can scale the Unstereotype commitments.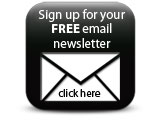 "We believe cross-sector collaboration will lead to sustained transformation. This is no longer just a social imperative but a business one, progressive ads have been found to be 25% more effective and deliver better branded impact."
Companies