Unilever's Axe to send 22 consumers into space
Launches Apollo campaign in collaboration with Buzz Aldrin
Unilever men's care brand Axe, known as Lynx in some regions, is offering consumers the opportunity to win a trip to space in what Axe's global vp Tomas Marcenaro calls the brand's "biggest and most ambitious" launch to date. As part of its Apollo campaign, to accompany the launch of its Axe Apollo product range, the brand is creating the Axe Apollo Space Academy (A.A.S.A) and has enlisted astronaut Buzz Aldrin – pilot of the historic Apollo 11 spacecraft and one of the first men to walk on the moon in 1969 – as spokesperson.
By joining A.A.S.A at AxeApollo.com, says Axe, fans of any gender from 60 countries will be in with a chance of competing for one of 22 tickets to travel into space on a flight with international space agency, Space Expedition Corporation (SXC). The brand is asking people to create an astronaut profile telling the world why they deserve to go to space. Top voted candidates from outside of the US will qualify for a challenge in their local country, with the ultimate candidates winning a place in the final stage at the Axe Global Space Camp in Orlando, Florida, where the final 22 space travellers will be selected based on competitive space simulation challenges.
In the US, from now until 3 February – to celebrate the Axe brand's first Super Bowl commercial – visitors to AxeApollo.com can win a bonus ticket, skipping the local challenges and space camp. After 3 February, US fans will have the opportunity to enrol for a chance to be selected via the route detailed above.
SXC, led by ceo Michiel Mol, operates the XCOR Aerospace suborbital space plane, aptly named the Lynx, which will take passengers more than 100km into space, achieving astronaut status.
"The Axe Apollo launch is the biggest and most ambitious in the brand's 30 year history," said Marcenaro. "For the first time, we're simultaneously launching one global competition in over 75 countries offering millions of people the opportunity to win the most epic prize on earth. A trip to space – yes, actual space."
Aldrin added: "Space travel for everyone is the next frontier in the human experience. I'm thrilled that Axe is giving the young people of today such an extraordinary opportunity to experience some of what I've encountered in space."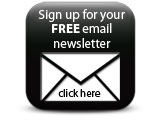 For more information visit TheAxeEffect.com
Companies