Unilever stars transgender couple in Real Hair Stories campaign
As part of the initiative for Pride month, Hannah and Jake Graf discuss their relationship with beauty throughout their transition
Hannah and Jake married in 2018
Unilever has features its first-ever transgender couple in its Real Hair Stories campaign.
As part of its All Things Hair UK platform, Jake and Hannah Graf have sat down with the brand to discuss their experiences of beauty while transitioning.
The announcement comes hot on the heels of Gillette's debut shaving advert featuring transgender model, Samson Bonkeabantu Brown.
According to the brand, it wants the campaign to raise awareness of the LGBTQ+ community by diversely casting for its content.
Chief Content Officer Jeanette Nkwate said: "We're really excited about the launch of our Real Hair Stories series.
"We think it's a great opportunity to give people that aren't normally heard in the media a voice and a space to speak about their truth and journeys."
All Things Hair recently added a digital AI option to its service, giving personalised advice on how customers can best look after their hair.
Watch the full video here: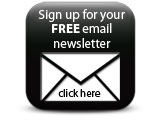 Companies