Vaseline arms US consumers against icy temperatures with giveaway box
The brand's #SaveMySkin initiative is offering customers across the US free skin care products to help combat dry skin throughout the winter months
As winter nights draw in and temperatures plummet, Unilever-owned brand Vaseline has launched a new initiative to help consumers' skin through the bluer months.
The #SaveMySkin initiative is offering US customers free skin care products across the country, featuring its new Clinical Care Extremely Dry Skin moisturiser, Vaseline Petroleum Jelly and mug with a set of family games.
Kicking off yesterday and ending today, customers can access the giveaway box by using #SaveMySkin and a snowflake emoji on Twitter.
General Manager & VP of Hand & Body Lotion at Unilever, Dawn Hedgepeth, said: "At Vaseline, we know this time of year is especially hectic, the holidays are here and it's getting colder, which triggers skin concerns.
"We want to make it a little easier for consumers to prioritise their health by making our #SaveMySkin kits available to people no matter where they live."
Packages are limited to the first 1,00 customers while supplies last.
Meanwhile, residents in Chicago, US, can access the supplies through the brand's new pop-up which opened yesterday as part of its Save My Skin pop-up airstream tour.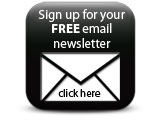 The pop-up has set up shop in the city's Pioneer Plaza and Hyde Park.
Companies