Walgreens Boots Alliance announces sales increase amid high street slumps
The beauty and pharmacy giant took home sales of $131.5bn for the full year
Walgreens Boots Alliance report double digit results fuelled by strong retail partnerships and pharmacy business.
Sales increased 11.3% to $131.5bn for full year.
Beauty and pharmacy retail conglomerate, Walgreens Alliance Boots has announced fiscal 2018 results of $131.5bn, up 11.3% year on the previous year. Fourth quarter sales also increased, up 10.9% to $33.4bn.
Executive Vice Chairman and CEO, Stefano Pessina accredited the double digit growth to a strong partnerships strategy, which included tie ups with Alibaba, Kroger and LabCorp and an increased pharmacy market share in the US.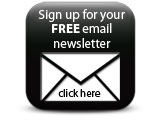 Companies