Which beauty brand is the best on Instagram?
Who has got the most user engagement on Instagram? A new social media report by Netscribes has revealed the top three make-up brands
Shiseido, Maybelline and Avon have claimed the prize for the top-performing make-up brands on Instagram, a new digital study has revealed.
Global content management company Netscribes analysed the official Instagram pages of ten international colour cosmetics brands for six weeks this summer, and discovered that the trio beat Clinique, Estée Lauder, CoverGirl, Elizabeth Arden, Lancôme, L'Oréal Paris and MAC Cosmetics to the top spot.
Shiseido – even with less than half the number of Instagram followers than MAC, Maybelline and L'Oréal – was discovered to be the best for user engagement.
Netscribes argues the result is due to the Japanese brand's 'inspirational rather than aspirational' posts via its delicate beauty branding.
The brand tries to maintain a consistent theme by repeated use of the hashtags #BeautyEveryday, #ArtistsWeLove and #ShareBeauty.
Surprisingly, Shiseido maintained the engagement rate despite ranking in seventh place for the number of posts published per day – behind Maybelline at five posts, and MAC and L'Oréal at four.
Maybe it's Maybelline
But Maybelline was praised for its UGC strategy, as the brand keeps posts relatable by choosing make-up artists and reviewers over celebrities.
The L'Oréal-owned brand regularly features reposts and reviewers, as well as frequently engages users by asking for their opinion on products.
Meanwhile, Avon's Instagram page was revealed to have a high engagement rate even with less than a million page followers.
This achievement has been attributed to the brand often featuring its lipstick range, which is popular globally with consumers.
In general digital marketing terms, Netscribes reported that images attracted 22 times more more engagement than videos.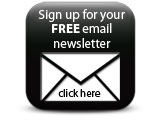 In context, Shiseido had nearly three times more engagement for its photos and two times more engagement for videos than its nearest competitor, Maybelline.
Companies