Direct Sales - The direct approach to selling
Faced with tough regulations, more companies are following the direct sales route, says Wang Fangqing reporting from Shanghai
-
Faced with tough regulations, more companies are following the direct sales route, says Wang Fangqing reporting from Shanghai
Despite the global financial crisis, China's cosmetics direct selling market remains attractive to personal care products producers for its huge potential growth. Last year, its market size reached RMB17bn (US$2.48bn), up 11% from a year ago, according to market research firm Euromonitor International.
Chinese newspaper reports indicate that in 2008 direct sales specialist Mary Kay earned RMB3.7bn (US$541.7m), up 50% from 2007 in mainland China, while Avon's sales increased 28%. Meanwhile Nu Skin said its global sales would not have hit the record high of US$1.25bn without the significant growth in China.
The country has also become the fastest growing market for the Swedish direct sales specialist Oriflame as its sales volume in the past nine months in mainland China surged 300% from the year earlier. This largest player in the European market started its business in China only four years ago.
"There are lots of opportunities in the Chinese market, which is much bigger than the European market, and we believe it will be one of our most successful markets in the world," Ye Liyan, marketing director of Oriflame China tells SPC Asia.
Famed for its natural ingredients-based cosmetics, Oriflame's skin care products, including Skindividual series and Ecollagen series, are leading Chinese sales, says Ye. This year it will launch a perfume and nutritional supplements while continuing to enrich the existing product lines.
DOMESTIC INVOLVEMENT
This rosy outlook for foreign overseas direct sales specialists may have prompted the Jiangsu Longliqi Group (one of the top domestic manufacturers for personal care products based in Changshu city, Jiangsu province) to step into the market in August. It is now selling more than 70 new products using direct marketing having secured a license for direct selling from the Ministry of Commerce (MOC), becoming the first officially sanctioned mainland Chinese cosmetics direct selling company.
Last February Taipei-based Kelti International, which entered China a decade ago through its spa and salon subsidiary Chlitina, also won a licence, followed by an investment of RMB150m (US$21.9m) to set up a new factory in Shanghai, which began operations in April.
Why would Longliqi and Kelti choose to be participants now, after Avon first broke into the market two decades ago? The answer is to establish reputation.
"It will be much easier for a renowned company to do direct sales in China," says Der-Fa Robert Chen, a specialist in direct selling and professor of international marketing at the Taiwan-based Kainan University, referring to the government's never ending battles against pyramid scheme scams.
China banned multilevel selling in 2005 and requires a special license for undertaking direct sales in the country; so far 24 companies have received approval, according to the commerce ministry.
PYRAMID PROBLEMS
In spite of these controls every year Chinese consumers report being cheated by pyramid schemes. A recent incident occurred in September, when a woman surnamed Li was arrested in Hangzhou, capital of Zhenjiang Province, for amassing more than RMB1.70m (US$248,000) from 47 victims through promoting multilevel marketing for a "French cosmetic brand" called Lady Butterfly, reported the Beijing-based news agency China News.
Unlike Taiwan, where direct selling has been common since the early 1980s, "the mainland Chinese market is still developing, so a lot of consumers still don't know how to identify a scam," says Chen, who spent the last two years in mainland China working with Peking University at its research centre for direct selling. He adds that these cons have cast a shadow over direct selling, and that's why people tend to believe in renowned companies."
Oriflame's Ye agrees, saying the biggest problem in China is "trustability", which the company didn't encounter back in its home market.
"Chinese consumers generally have a negative image of direct selling, which we believe is caused by the past multilevel selling scams," she says, adding that the challenge, which is also an opportunity, is to regain the trust from the consumers as the market is being regulated.
Meanwhile the Chinese government is making a lot of effort to improve consumer education. In Shanghai for example a campaign of hiring anti-pyramid scheme volunteer advisors was held, launched on 19 September by the Shanghai Administration of Industry and Commerce (SHAIC). In July and August, the chamber cooperated with local police to crack down on 12 cases of illegal pyramid schemes. In Xing An township, Guangxi province, 493 offices operating pyramid schemes were closed down in August and September, reported local paper Guilin Life.
The government does not only focus on scams involving multilevel selling. Big companies can be a target too if they don't keep an eye on the work of their salespeople. Avon is the latest example. Last June Avon's branch in Harbin, capital of Heilongjiang province and a city located at the tip of northeastern China, was under investigation by the local government on suspicion of operating a pyramid scheme. Avon could face a penalty up to RMB2m (US$293,000) if the case is true, reported the government news agency Xinhua.
Professor Chen of Kainan University emphasises that compliance is the key for foreign companies to survival in China, even though "multilevel selling is legal in [many] western countries".
If they comply there are major markets to be milked. Compared with first tier cities like Shanghai and Beijing, consumers in lower tier cities are more likely to be won over by direct selling, says Michelle Huang, a Shanghai-based analyst at Euromonitor.
"In big cities consumers are constantly exposed to big names such as Dior and Shiseido, and they are becoming more and more sophisticated. But in lower-tier cities, where consumers haven't been influenced that much, they are willing to choose cosmetics through direct selling," she says.
It might be the reason for Amway's new plan in China. Audie Wong, president of Amway China told Chinese media outlets in June after an occasion for sponsoring a charity organisation in Tibet that it had recently added a new product line and is going to explore the business opportunities in the vast western Chinese market.
Amway was the biggest winner in China's direct selling industry in 2008, earning RMB17bn (US$2.48bn) according to Wong. An online survey regarding China's cosmetics market conducted early last year by the Beijing-based Data Center of the China Internet (DCCI) in the first quarter of 2008, showed 40.2% of the respondents who had picked up Amway's Artistry cosmetic products were "highly satisfied". This compared to high satisfaction ratings of just 26% for Mary Kay and 15% for Avon, though Artistry's market share was 4.7%, slightly behind Avon's 7.2% in the first quarter of 2008.
DCCI's analysts wrote in the report that Artistry has the most loyal customer base among all the cosmetics brands as satisfaction is the key for loyalty. They also suggest that direct selling has more opportunities than traditional selling to serve customers through the people-to-people (P-to-P) model, helping to gain higher satisfaction.
P-to-P is still the major way to do business in China as 'party plans', a popular tool in the western market, are not accepted by Chinese regulations, says Euromonitor's Huang.
INTERNET COMPETITION
But with online shopping growing fast in Chinese, cyber direct marketing may make this rule less important. New market participant Longliqi has already opened an online shop at Taobao.com, the country's largest online shopping platform based in Hangzhou, selling skin care and personal care products.
Taobao has become a very popular channel for direct selling as vendors can be easily reached through its 145 million-plus registered users list.
"Traditional channels can't be that powerful," says Zhang Hu, general manager of Hunan province-based Yunifang in Longhui township, a company specialising in mineral mud masks, which is aiming to compete with Italy's famous Borghese mud mask.
Yunifang moved online in 2006 after it had failed in traditional channels such as supermarkets and shopping malls.
"They cost us a lot of money while the return was little, but Taobao is quite the opposite," Zhang says. Before the financial crisis, its annual sales growth rate was about 100%. But last year, "I think it would be more like 50%," he says.
Yunifang is hiring salespeople to open online franchises. The opportunity is also open for those who want to do offline direct selling, but Zhang admits that offline compliance management is far more difficult.
"Right now, we want to focus on our online business. Maybe in the future, we'd think about other channels," he says.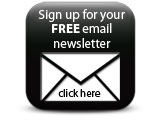 Though the power of the internet is too strong to be ignored, Oriflame's Ye still thinks highly of P-to-P. "The internet is definitely an important marketing tool for us, but we think part of the charm of direct selling is the friendly face-to-face contact and word of mouth communication about products, and they are what the internet lacks," she says.