118 118 issues Beauty Pass
The information services provider is offering a discount card providing savings of up to 50% at spas and salons across London
UK based information services provider 118 118, a wholly owned subsidiary of kgb, has launched a discount card promising its members 'more gorgeousness' by providing savings of up to 50% at spas and salons across London. The 118 118 Beauty Pass is available at 118118Beauty.com which includes information about all the spas and salons that take the 118 118 Beauty Pass, plus extras such as special two for one offers, seasonal deals and vouchers.
Membership normally costs £79.99 a year, but for a limited period up until Valentine's Day (14 February 2014) it may be be obtained for £29.99 using discount codes found on Facebook at 118 118 Beauty and Twitter by following @118118Beauty.
According to 118 118, 300 spas and salons in London offer 118 118 Beauty Pass discounts of 50% or more, with over fifty new merchants expected to be added every week.
Spas and salons interested in joining are encouraged to contact partner.care@118118beauty.com. For a limited period, 118 118 Beauty's 'founding partners' can join for free and will never pay listing fees to appear on 118118Beauty.com.
Annabel Inkpen, Head of Product for 118 118 Beauty, called the discount service: "A must have for Londoners keen to make the most of great spas and salons, including spa London, Aesthetics of London, Spa Verta and Sanrizz".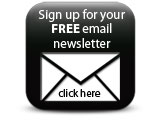 Meanwhile, Folu Merriman-Johnson, General Manager, added: "We'd urge all great London salons and spas to get in touch... and start seeing the benefits of reaching our Beauty Pass members at the earliest opportunity for no cost as our select founding partners."