'Blade Runner' actress Ana de Armas steps out for Estée Lauder
She joins the brand's compelling line-up of models and actresses, including Karlie Kloss and Carolyn Murphy, and will make her debut appearance for Estée Lauder's new fragrance launch
Cuban actress Ana de Armas has been tapped by Estée Lauder for a brand ambassador role.
The 32-year-old Blade Runner star will appear in TV, in-store and print campaigns for the French beauty heavyweight.
Her first gig as Estée Lauder's face will be for a new fragrance launch, expected to kick off later this month.
Also known for her role in Knives Out, she has been cast to play Marilyn Monroe in the new biographical drama about the 1950's 'blonde bombshell' Blonde that will be released later this year.
"We are thrilled to welcome Ana to the Estée Lauder brand," said Stéphane de La Faverie, Group President of the Estée Lauder Companies.
"Her story of overcoming barriers to achieve her dreams and become an accomplished actress is inspiring to women around the world and her talent, warmth and beauty will bring a new energy to the brand."
De Armas began her career in native Cuba and at 18-year-old moved to Madrid, Spain, to star in the popular teen drama El Internado from 2006 to 2010.
In 2014, she moved to be closer to the Hollywood scene, setting up in Los Angeles, US.
"I am honoured to represent such an iconic brand," said de Armas.
"Growing up in Cuba, I really admire and connect with the story of Mrs Estée Lauder. She understood that you have to work hard to turn your dreams into a reality.
"Everything she did was inspiring then and continues to be inspiring today.
"I am proud to become part of that legacy and share her story."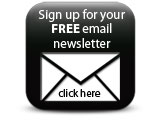 She joins Estée Lauder's compelling line-up of talent including Karlie Kloss, Anok Yai, Bianca Brandolini d'Adda, Carolyn Murphy and Diana Penty.
Companies