Blue will be the next green
Jacques Sebag gives four reasons why H2O, the focus of a special exhibit at April 2013's in-cosmetics, may be the next big thing in beauty innovation
Jacques Sebag gives four reasons why H2O, the focus of a special exhibit at April 2013's in-cosmetics, may be the next big thing in beauty innovation
There is a point where we stop paying attention to the objects that surround us as if using them or passing by them every day makes them irrelevant, keeping us under the impression we know them. It usually takes a disruptive event to wake us up and make us realise that the reality we took for granted is in fact eluding us. Water could be the perfect example. It is virtually everywhere: in manufacturing processes, in most formulas and of course in the skin.
But now that water is becoming scarce and the need for purity is expanding all over the globe, this seemingly simple element is refocusing attention.
Jacques Sebag, owner, Re-Source!
Reconsidering consumption
Global eco performance might well become the 'organic' of the coming decades. At the beginning of the 21st century when people started to engage in sustainable development, most communications and labels focused on CO2. Now that we are developing a more global and comprehensive picture of eco behaviour more indicators are taking centre stage, one of which is water footprint.
Reducing water consumption and limiting water pollution are on the agenda of all major players in the industry. In its 2011 sustainability report, P&G was proud to announce a 22% reduction in water usage since 2007. Over approximately the same period, L'Oréal reduced its water consumption by some 23% (in litres per finished products). The group is targeting a 50% reduction for 2015, not a small achievement when we realise that water makes up a good 60% of most personal care formulas.
In addition, the ISO has published the 14046 standard which delivers principles, requirements and guidelines for a water footprint metric of products, processes and organisations.
Water in formulation
Water being one of the most universal solvents does not really exist in a pure H2O form. In nature it is always loaded with extra components. Some are more desirable, others less. Demineralised water is the most common choice in the lab, however more and more brands are trying to enhance the biocompatibility of their formulas and prefer waters with a composition closer to the water of the skin. They bring in elements necessary to cellular activity and are often considered to be genuine active ingredients with soothing, calming and even free radical scavenging properties.
This is precisely the pivotal rationale of all the thermal water brands (eg La Roche-Posay, Vichy, Uriage, Avène). Institut Esthederm developed its Cellular Water in 1999. On the ingredient side, Gattefossé launched its Original Extract in the early 2000s, not just with floral waters but also with the actual vegetable water extracted from the plant itself, while Pacifique Sud Ingrédients is offering lagoon water from the Pacific Islands.
Biocompatibility
The concept of biocompatibility is also one of the fundamental reasons underpinning the exploration of new molecules sourced from water ecosystems. On our planet, life originally appeared in deep waters. As Romuald Vallée from Codif likes to recall: "Two thirds of the biosphere is covered with water and between 80% and 90% of living species are evolving in water ecosystems." Therefore, chances are that the bioavailability and efficacy of water derived molecules will be higher than others. Moreover seawater represents the new biotech frontier for the discovery of new active molecules, as most of the living organisms in the sea are yet to be discovered. This is the agenda of Blue Therapy, the product line recently launched and developed by Biotherm, expanding its research territories from thermal plankton to the extraordinary resources of the oceans.
Skin hydration
Whether you think of water in terms of life cycle analysis or in terms of composition and bioavailability for the skin or as a culture medium for the development of new molecules, you are driven to think about how water circulates and how it is transformed or assimilated by different organisms. What this means is that water management should be less a question of water stock than water flow.
In personal care, skin hydration has long been a question of restructuring the lipidic barrier or sealing the skin to prevent transepidermal water loss. More recently, strategies have also been developed to increase the capacity of the water reservoirs of the skin. The focus has mainly been on water stocks.
In 2003, the Nobel Prize in Chemistry was given to Peter Agre for his work on aquaporins. This was the starting point for new hydration strategies focusing on skin irrigation, water distribution and water flow. Applications appeared in products such as HydraLife by Christian Dior and Eucerin's AquaPorin line.
The optimisation of water infusion through the skin is also the underlying rationale of Hydraphase by La Roche-Posay, targeting intercellular tight junctions. Clearly, the essentially fluidic nature of water calls for more dynamic approaches to skin hydration.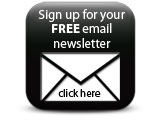 2013 will be the United Nations International Year of Water Cooperation. This is the reason why the next edition of in-cosmetics (which will take place in Paris on 16-18 April 2013) will hold a special programme dedicated to H2O innovations. With a rich editorial programme, an H2O trail on the show floor and two panel discussions with keynote speakers from leading brands, the show will offer a unique opportunity to discover new ingredients, new product concepts and technologies, uncovering ideas on how to improve water management in the name of beauty.
Companies