Boots reveals new 'faceless' beauty advert
In an effort to portray how beauty makes customers feel, the UK retailer has omitted faces from its latest beauty TV advert
Boots has released a new TV advert highlighting how beauty can make consumers feel, not just how it can alter their looks.
The new 'faceless' advert shows a lively dance sequence featuring bodies, with heads purposefully left out of the shot.
Interspersed with dance shots are products from popular beauty brands sold at Boots, such as L'Oréal, NYX Cosmetics and Soap & Glory.
At the end of the video, the dancers' faces are unveiled, revealing a diverse line-up, including journalist, dancer and amputee Kat Hawkins; male vogue dancer Busola Peters; and beauty influencer Em Ford, the latter of whom Boots recently partnered with to raise awareness of adult acne.
Boots' Marketing Director Helen Normoyle said: "Our vision for this campaign was to show beauty at its best, as positive [and inclusive].
"Working with a young female director, influencers, Boots colleagues and customers, we wanted our message of championing everyone's right to feel good to resonate with as many different people as possible.
"This is merely the beginning of us opening up the conversation around contemporary beauty that needs to be had."
The advert was made with Ogilvy and directed by London-based Animator and Director Abbie Stephens who has worked with MTV, Nike, Playstation, The Discovery Channel, Creature and Universal.
The advertising company teamed up with Dove on its #MyBeautyMySay campaign in 2016, featuring male and female model Rain Dove and US boxer Heather Hardy.
Boots is also set to collaborate with LADBible's female-focussed media outlet Pretty 52.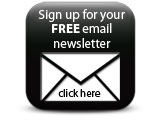 Through the partner it will release editorial content on its website in an effort to reach a younger audiences.
Companies