Chanel wrapped up in Chocolate @ No. 5 logo dispute
Fragrance brand clarifies position on No. 5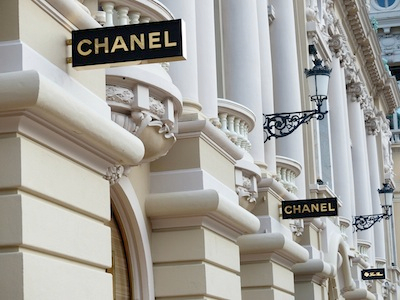 Chanel has responed to claims that it has been 'bullying' an Australian confectionery company over the use of its Chocolate @ No. 5 branding.
The chocolate-maker, Alison Peck, claimed that she was threatened with legal action after registering to trademark the name of her business, which bears resemblance to Chanel's fragrance No. 5.
Peck told Australian news site ABC: "I got a letter from [Chanel] saying I needed to withdraw those and if I didn't I'd be facing certain consequences. Quite honestly the thought of a legal battle, it's just too much for the business to handle so I've made some certain concessions and changed our logo."
Peck said she felt "bullied" into agreeing a number of terms, including changing the design of her logo. The design originally bore a striking resemblance to the perfume's signature white label but has since been redesigned with new fonts.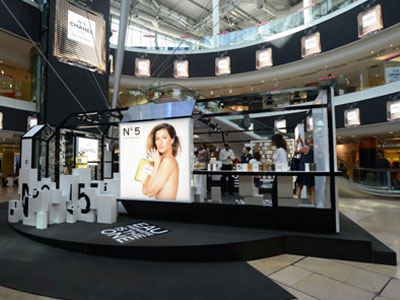 However, Chanel has disputed Peck's version of events. An official statement from Chanel said: "Chanel would like to comment on some of the current press reports regarding Ms Peck's Chocolate @ No5 trade mark applications as they do not accurately reflect the facts. Chanel is always mindful of the need to balance the protection of its trade mark rights with the rights of others to trade freely."
The brand added: "Chanel did not object to Ms Peck's application to register the word mark 'Chocolate @ No. 5' for chocolate drinks and various food products (biscuits, confectionary, etc). Chanel's main concern was that Ms Peck was also using and had applied to register as a trade mark the No 5 label in a strikingly similar black and white font for perfumed candles."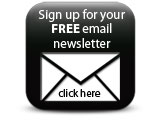 Chanel maintains that it only asked Peck to withdraw label applications and gradually reduce the font size of the wording: No. 5. It says Peck agreed to these terms and, because of this, the brand is now happy for her to register Chocolate @ No. 5 as a trademark. The brand added: "Chanel has tried to be conciliatory, looking at all times for a mutually acceptable solution and regrets that Ms Peck felt the need to re-brand her business, which was not our intention."
Companies