Charlotte Tilbury enters US eCommerce
UK eCommerce agency has developed and launched an eCommerce site in the US for Charlotte Tilbury Beauty
Award-winning UK eCommerce agency Space 48 has developed and launched an eCommerce website in the US for colour cosmetics brand Charlotte Tilbury.
Space 48 previously developed the Charlotte Tilbury UK website on the Magento eCommerce platform. The success of the site after its launch last year has encouraged the brand - the eponymous range of make-up artist Charlotte Tilbury, which launched in September 2013 – to turn its attention to international expansion.
The Space 48 team worked with the brand to create a US site that is in keeping with the brand's image and also attractive to the new US market. Space 48 said that the project proved challenging because US consumers favour alternative payment gateways to those used in the UK, and with different currencies and rules and regulations, it had to ensure that the website was fully compliant.
For the online transition across the pond, Space 48 upgraded ERP integration to cope with the inventory locations in different countries and implemented the new payment gateway and US tax module. In addition, the agency updated the homepage and product page designs, all of which have been tested across tablet and mobile to ensure easy navigation for customers.
Following the creation of the new site, Space 48 has been enlisted to provide strategic counsel in search engine optimisation as the Charlotte Tilbury brand is launched into new territory.
Managing Director at Space 48, Jon Woodall, said of the project: "We're excited to be working on the US site with Charlotte Tilbury Beauty. With the success of the UK site, we know the brand inside out and are confident that this will be reflected as we aid the expansion into the US." He added: "We are seeing increased demand from retailers looking to expand into foreign markets and it takes a great deal of skill and understanding to deliver the best experience in these different territories. Each has their own nuances which need to be kept in mind and we have to call on the wealth of experience across the team to deliver this."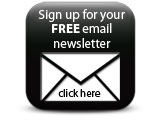 Rachel Jones, head of eCommerce at Charlotte Tilbury Beauty, commented: "We are extremely happy with all of the great work by Space 48. With the UK site so successful and a tight finite deadline for the US launch, we knew that we could rely on space 48 to deliver on time and in line with expectations."
Companies