Claim support for hair care products
proDERM introduces a new method for the detection of heat protection
The institute proDERM has introduced a new method for the detection of protection against damage caused by hair blow drying at the HairS-congress.
The corresponding poster 'Heat protection - a sophisticated approach to assess protective efficacy against mild damage by blow-drying' is available for download on the company's website.
Products with a protective effect against heat damage are firmly established in the market for hair care products at the latest with the increased acceptance of flatirons.
Corresponding methods for claim support are usually oriented to scenarios with very high temperatures of up to 200°C.
During the blow-drying of hair, a maximum temperature of up to 80°C is produced. The subsequent hair damage is different to the one caused by flatirons.
Therefore a specific claim support method is required. proDERM has developed and validated such a method based on the combing force method.
Product claims such as 'protects the hair from damage by hair blow-drying' can thus be specifically examined.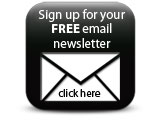 Featured Companies