Clé de Peau Beauté awards 'Malala of Syria' with educational initiative grant
Muzoon Almellehan, the refugee and education activist, became the first recipient of the Power of Radiance Programme
Masahiko Uotani, CEO of Shiseido Group; Muzoon Almellehan, UNICEF Goodwill Ambassador; Felicity Jones, Clé de Peau Beauté ambassador; and Yukari Suzuki, Chief Brand Officer
Luxury Japanese beauty brand Clé de Peau Beauté has kicked off its campaign supporting women's education.
This week the Tokyo-based company unveiled the Power of Radiance Programme, which includes a grant to support educational initiatives for women and girls.
Actress and Clé de Peau Beauté ambassador Felicity Jones presented UNICEF Goodwill Ambassador and education activist Muzoon Almellehan with the award.
The 19-year-old is best known for her work aiming to keep Syrian girls in school by preventing child marriage.
Almellehan, said: "Education is the most potent equaliser of opportunity.
"And for nations, investing in quality education for children and young people creates the foundation for more peaceful and prosperous families, communities and economies.
"I will never stop speaking out for those whose voices have been silenced for too long, until every child is in school and learning."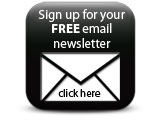 Yukari Suzuki, Chief Brand Officer at Clé de Peau Beauté, added: "I am humbled to have the opportunity to celebrate the inspirational radiance of women who are effecting change through the empowering path of education and am honoured to celebrate the light that they shine on others."
Companies