Cosmetics Business reveals the 5 biggest beauty supplements trends in new report
Beauty supplements are growing in sales – and controversy. This report reveals how brands can eradicate scepticism and build trust
Market overview: At a glance
What's in this report?
Introduction
Top 5 trends:
2. New formats
3. Transparency
---
Consumer demand for beauty supplements, 2017-2018
Source: Mintel
---
Key market challenges addressed
Beauty supplements may still be a niche market – only 1.4% of the UK population for example have bought beauty supplements in the past year, according to Kantar – but the space is also seeing record-breaking sales, with consumers spending more in the category.
By 2024, it is forecast to double globally from its value in 2016 to reach $6.8bn (source: Goldstein Research).
---
Global value, 2017
Source: Analytical Research Cognizance
---
Yet the key task for beauty supplement brands over the coming years will be to recruit higher numbers of consumers into the category – and convince them to stay. "It's both an opportunity and a threat that penetration is so low," says Fiona Glen, Head of Projects at beauty brand consultancy The Red Tree.
"One of the problems is that consumers might not take supplements regularly or for the recommended time in order to see the effects. This is especially the case with products that need to be taken for three months before they start to work. There is an opportunity to make sure people are taking them for as long as they should be."
Another barrier is price, adds Matt Maxwell, Consumer Insight Director of Kantar. "We have seen growth but we are talking about quite a high value product, on average £5 per pack, so encouraging people to break into the category can be hard because of the price point.
"To encourage them to continue to spend money over the course of the year is a challenge," he explains, adding that even among consumers who are willing to spend £5 for the first pack, they may then drop out of the category. "The repeat rate is quite low," he adds.
Yet there is much more that the industry can do to keep consumers coming back to ingestible beauty: they can earn their trust and loyalty. Ali Azmandian and Ali Kais, co-founders of Vitybox, a new skin, hair and nail supplement brand, believe that investment in education and scientific studies will be vital in order to achieve this.
"Some of the biggest changes we're observing in the market today is the need of consumers to know more about a product they're putting into their body, rather than just focusing on who is endorsing it," they explain.
"Consumers are demanding a greater understanding of products, including knowledge of where ingredients are sourced from to the specific science behind how it benefits the wellbeing of the body."
Sara Jones, Partner and Client Services Director of health and beauty brand design agency Free The Birds, agrees, adding: "the future focus for beauty supplements needs to be precisely the same areas that skin care – until very recently – fell down on itself. Namely transparency, sustainability and efficacy."
Beauty supplements: Overview
There is never a dull moment in the world of beauty supplements. The category has transformed in recent years, as prettily packaged Instagram-friendly brands and fashionable formats propelled 'ingestible beauty' into new territory. Today the segment is swarming with celebrity endorsements and sell-out successes that have reached cult status in the beauty world.
Fiona Glen, Head of Projects at The Red Tree, says: "Brands like Hairburst and SugarBearHair have taken beauty supplements from a commodity to a lifestyle segment, using digital media to build the brands, and making it much more aspirational than it was a couple of years ago."
Image: via Instagram @kyliejenner
An influx of innovation
From brightly coloured gummies to beauty chocolate, the product choice today is a far cry from the functional health care-style foil pill packs that used to characterise the sector.
"It's impossible not to notice the explosion in beauty supplements in the past few years," says Sara Jones, Partner and Client Services Director of Free The Birds. She notes that the segment has moved from being the preserve of a few stalwart brands like Perfectil and Imedeen to being joined by a whole host of very different agile indie players.
"They actively blur the category lines between beauty, health, wellness and food and are now found in beauty speciality stores, beauty department store counters, food hall shelves and DTC via social media, all boasting a whole host of beautifying claims," explains Jones.
---
Claim penetration in global supplement launches, by beauty benefit claims
% of global product launches, September 2013 to August 2018. Source: Mintel GNPD
---
The influx of innovation has boosted growth, even in fairly established markets, she adds: "According to Euromonitor, from 2017-2018, beauty supplement sales in France increased by 15%, there was a staggering 61% increase in the US market (due to its lower relative sales base), and double digit growth in many other markets like Italy and China with 11% and 14% growthrespectively."
Meanwhile, data from Mintel found that nearly one in two US consumers have taken a vitamin or supplement for their skin health over the past year.
Image: via Instagram @ollynutrition
Fast-growing players in the segment have also attracted the attention of the personal care giants: in April 2019, Unilever acquired OLLY Nutrition, a US brand of gummy vitamins and supplements that has a range of 'beauty from within' products.
Last month, personalised vitamin subscription brand Persona, which recently added beauty supplements to its portfolio, was snapped up by Nestlé, and in 2018, Clorox acquired Nutranext, with its host of brands including hair skin and nail supplement range Neocell.
EXPERT INSIGHT: EUROMONITOR INTERNATIONALDr Ewa Kania, Senior Research Analyst at Euromonitor, explains why changing consumer perceptions about beauty are fuelling the supplements category

What is driving the rapid growth of beauty supplements?
The growth of beauty supplements is driven by consumers adopting a holistic approach to beauty, and the changing perception of beauty standards. Euromonitor's Global Beauty Survey shows that more than 50% of millennials consider looking healthy as the beauty standard, whereas only 32% of millennials think that a youthful appearance is necessary to look beautiful. Beauty supplements contain vitamins, minerals and nutrients that work form the 'inside' on healthy glowing skin, strong hair and nails. They are considered by consumers as an investment into their health and future.
What are the main challenges – and opportunities – for brands in this segment?
Beauty supplements are considered as a long-term investment which won't give immediate results, and for brands, effectiveness and bioavailability of supplement products are their biggest challenges. Personalisation is an opportunity for brands to develop beauty supplements that target needs of consumers in a more bespoke way, through the use of AI, microbiome and DNA testing to directly target consumers' personal needs. Euromonitor's Global Health and Nutrition Survey shows that more than 50% of millennials have used or want to use health-related tech services such as DNA genetic testing and microbiome testing.
Claim controversy
Yet alongside the positive development of the segment, it has also generated much controversy. Hairburst came under fire with the advertising watchdog ASA in August, which ruled that the brand was making exaggerated claims that would lead consumers to understand that the products were able to promote hair growth, reduce hair loss, make hair appear thicker and help hair grow faster.
US gummy brand SugarBearHair, which has more than two million Instagram followers and is promoted by the Kardashians, was found in a 2016 test on the brand's gummy products by independent laboratory Labdoor to contain 70% more biotin than claimed on the label, although SugarBearHair has said that 100 lab tests have shown the product is well within US guidelines.
As the claims, ingredients and efficacy of certain supplements on the market are increasingly questioned, the market is seeing the rise of brands and retailers aiming to offer greater transparency.
US retailer CVS Health launched a new programme in May called Tested to be Trusted, which requires third-party testing of all vitamins and supplements sold in-store and online to confirm the accuracy of the ingredients listed on the label, and that they are free from certain additives.
Beauty drink brand Vitybox believes in taking a targeted approach to supplement creation; utilising clinically backed and tailored ingredients to alleviate specific issues.
"This strong belief urged us to consciously think and behave better in the industry, while serving the needs of our consumers honestly, and with the best intentions; so we created Vitybox," say co-founders Ali Azmandian and Ali Kais.
"Much of the current confusion the market is experiencing today derives from the over-promises made by celebrity endorsements. Formulations such as gummy bears filled with ridiculous levels of biotin are high on the gimmick list, despite the fact that it's impossible to include enough clinically backed ingredients without having to consume a gummy bear every five minutes.
"As consumers become more educated, they will naturally move away from these deceptive delivery systems. The building scepticism among consumers is no doubt a by-product of decades of poor transparency."
Azmandian and Kais believe that supplement companies are now under increasing pressure to explain where a product has come from, how it has been manufactured and what scientific studies have provided its credibility.
---
"Here is a lot of potential for beauty supplements to serve people with the same transparency and clarity they get with the topical space " - Craig Elbert, CEO & founder, Care/of
---
The demand for transparency is about to push the segment into new territory, believes Jones. "What's really in the products? Do the products actually work? It took a veritable revolution in skin care via companies like The Ordinary to tear down the traditional veil of mystery from beauty, focusing in on ingredients that work, talking about them honestly and making any hint of quasi-scientific 'boswellox' nonsense entirely anathema.
The beauty supplement segment has already seen push back – the problem of Tati Westbrook's Halo beauty vitamins interfering with birth control springs to mind. While beauty supplements are enjoying a buoyant spring, after the first flush has gone, consumers will look at them with an infinitely more critical eye."
And just as the skin care industry has seen the rise of skintellectuals, the supplement space will likely see the entry of 'vitamintelligence' with the savvy supplement shopper. Craig Elbert, founder and CEO of personalised vitamin company Care/of, says: "Today's customer is very well educated in the beauty and topical skin care space – they get that different products work because they include (or exclude) certain ingredients.
They're interested in the science behind what makes a product effective for them. And they're making the connection that what you ingest shows up on the surface too," he explains, adding that this presents an industry opportunity: "It's still early, but there is a lot of potential for beauty supplements to serve people with the same transparency and clarity that they get with the topical space."
---
Brands should strive to cater to a diversity of needs, and ensure they are upholding rigorous standards with their ingredients, sourcing and research. Sharing that journey with the customer builds trust, and will benefit all in the long run.Craig Elbert, co-founder and CEO, Care/of
There is an opportunity to cross-sell supplements with topical skin care. Not many brands or retailers have brought these together yet.Fiona Glen, Head of Projects, The Red Tree
---
Top, &nbspNew formats, &nbspTransparency, &nbspIV vitamin therapy, &nbspPersonalisation, &nbspCountry highlights, &nbspOutlook
Trend #1: Marine collagen
A blockbuster ingredient in ingestible beauty, collagen has risen through the ranks in recent years due to its associated anti-ageing benefits.
Available in every imaginable format, from powders to protein bars, supplements containing the ingredient have helped to fuel growth in the global collagen market.
Estimated to be worth $4.27bn in 2018 according to Grand View Research, the market is projected to reach $6.63bn by 2025, registering a CAGR of 6.5%. And it is marine-based collagen, which is claimed to be superior to bovine or porcine sources due to its high absorption rate and bioavailability, that is expected to register the fastest growth (7.6%) over the next five years.
---
"Marine collagen has huge potential and it is one of the fastest growing sectors of the beauty industry" - Maxine Laceby, founder, Absolute Collagen
---
Maxine Laceby, founder of Absolute Collagen, a brand that launched in 2017 and has since become one of the UK's fastest direct-to-consumer beauty brands with its range of hydrolysed marine collagen supplements, says: "Interest in collagen has grown immensely in the last two years, especially within the supplement market where it works to its full potential. I believe that the industry has grown because the correct type of collagen in the correct amount ultimately produces results. Marine collagen has huge potential and it is one of the fastest growing sectors of the beauty industry."
---
Collagen supplements, US value value and growth, 2018
*52 weeks ending 25 February 2018. Source: SPINS LLC
---
Hooked on results
Australian brand Vida Glow, which was founded in 2014 now ships to over 100 countries offering marine collagen supplements, plant-based beauty and protein powders as well as collagen water and beauty bars. "Collagen supplements aren't a new product," says the company.
"The Japanese have been taking collagen supplements for centuries and even relate their extended life expectancy to collagen supplementation. The 'newness' in the current collagen trend has taken hold simply because collagen supplementation works. People achieve results, fast. At Vida Glow, our customers have seen results within just one week."
The company says that collagen supplementation offers a solution to various beauty concerns and that its founder, Anna Lahey, became hooked on marine collagen after witnessing a dramatic decrease in her hair loss.
Another player in this space is One Ocean Beauty, which launched last year with a range that includes hydrolysed marine collagen beauty supplements. The brand's founder Marcella Cacci tells Cosmetics Business: "Our Marine Collagen supplements are one of our best selling products, with many customers ordering on a replenishment basis.
"We think that the potential of marine collagen is only just now being understood and that the market will continue to develop." She adds that clinical studies have proven that the product, which also includes antioxidants pomegranate extract and tomato extract, helps protect against loss of collagen and oxidative stress, which lead to skin ageing.
"Clinical trials show a reduction in loss of collagen by 50.33% and a 21.3% decrease in wrinkle depth after 30 days," says Cacci.
Image: via Instagram @oneoceanbeauty
The collagen supplements segment has another point in its favour too: a diverse consumer market. Laceby explains: "The current younger audiences are all about prevention and are willing to invest, and the older audiences are excited by the health benefits.
Collagen supplements are also non-gender specific, with the number of men taking supplements on the rise." Vida Glow notes that its consumer base also includes new mothers who are "looking for products that are natural and non-invasive to help bring back plumpness to their complexion."
Scarcity and standards
But with hundreds of collagen products on the market, the increased demand specifically for marine collagen globally raises supply and cost challenges for beauty supplement companies, as well as ethical issues.
Vida Glow says: "Marine collagen has become increasingly popular, which in turn means the supply of collagen is more scarce. It is very important that the quality is of a high standard. At Vida Glow, we are committed to improving our efforts of sustainability by ensuring we are using ethical sources of collagen."
One Ocean Beauty's Cacci adds that "the marine collagen used in its supplements are a by-product of the 'fish as food' industry and made of fish skin that would otherwise go to waste." The brand also donated $250,000 to non-profit ocean conservation group Oceana when it launched last year.
But closer monitoring of the industry is required, says Laceby: "There has been a rise in recent years of companies producing supplements that are sourced from unsatisfactory suppliers and contain collagen that has been contaminated with heavy metals and antibiotics.
This is because the collagen is far cheaper than the high grade type one marine collagen peptides that we use. We ensure that we only source collagen from market leaders and it is important that all other companies follow our lead."
Laceby believes that the introduction of a standards practice that can oversee and manage the production of collagen and what type of collagen is in the supplements would help with the future development of the segment.
Another route is the greater provision of information and clinical studies to consumers, believes Cacci: "The more educated consumers become, the greater the potential for this segment of the market," she says.
PRODUCT OPPORTUNITY: 'VEGAN' COLLAGEN
By 2040, only 40% of the global population will be consuming meat, according to predictions by The Vegan Society. Michelle Teodoro, Global Food Science Analyst at Mintel, highlights the opportunity for plant-based alternatives to animal collagen in edible beauty products

"Brands have been exploring animal-derived, beauty-supporting proteins such as collagen peptides and bone broth, which have experienced mainstream recognition. However, consumers' avoidance of animal proteins or interest in plant-based proteins is a strong recent trend.

While collagen is the animal-based protein most likely associated with beauty benefits, there are opportunities for brands to use plant-based protein options in the beauty and wellness space that could tap into the current popularity of plant-based diets. Brands could use plant ingredients rich in compounds such as vitamin A, vitamin C, or amino acids glycine, proline and lysine that can help promote collagen production."
---
The main challenge to overcome is with the less scrupulous suppliers out there who care little about where the fish has been sourced from.Maxine Laceby, founder, Absolute Collagen
Plant-based protein supplements, positioned as an alternative to animal-derived collagen, could appeal to consumers on vegan or vegetarian diets.
---
Top, &nbspMarine collagen, &nbspTransparency, &nbspIV vitamin therapy, &nbspPersonalisation, &nbspCountry highlights, &nbspOutlook
Trend #2: New formats
---
Most popular supplement formats, 2019
% of consumers who take each format. Source: Your Beauty Club
---
Drink-based products are however the third most popular format for consumers of ingestible beauty products. "No company typifies these more than US-based Vital Proteins, which along with 'traditional' powders to go in various liquids, has over 100 skus, flavours like watermelon mint, vanilla coconut and caramel latte, and in formats such as bottled collagen shots, on-the-go sachets, dairy-free flavoured milk replacements and even a Collagen Water fruit-flavoured water drink.
"The brand typifies the huge variety of drink-based innovations," says Sara Jones, Partner and Client Services Director of Free The Birds.
LAUNCH HIGHLIGHT: VITYBOX

In January 2019, Vitybox launched an on-the-go liquid shot format that contains bioactive collagen, hydrolysed keratin and hyaluronic acid to support hair, skin and nails. According to the brand, the 15ml citrus-flavoured shot is equivalent to more than 15 pills. The product was developed after the duo, who are registered UK pharmacists, were frustrated with the lack of viable vitamin solutions for their patients.

Other examples span from convenience-friendly effervescent tablets that go into water like HUM Nutrition's Colour Pop, to NutriCaps, Nespresso-machine compatible vitamin pods from Hermes Pharma.

"Drinkables are prioritising taste, making them drinks in their own right, to help them seamlessly work into people's routines," says Jones. But she adds: "There are now more unusual formats emerging that also tap the need for flavour, enjoyment and convenience."
---
Source: Your Beauty Club
Source: Your Beauty Club
---
And with 20% of consumers interested in trying innovative formats in supplements, according to a survey by Your Beauty Club, Cosmetics Business highlights some novel developments that could spice up the 'beauty from within' offer in the year ahead.
The spray
Oral sprays in the nutritional arena are not new – natural health company BetterYou became the first company in the world to develop a nutritional oral spray in 2006, as a solution to overcome the absorption challenges of tablet and capsule supplements.
Keeley Berry, Molecular Biologist and New Product Development Executive at BetterYou adds that vitamin oral sprays also have benefit of being "quick and easy to use, can be placed into your handbag and used on the go."
But the format is now being picked up by ingestible beauty brands. Jones says: "Beauty sprays are starting to proliferate with VitSpritz Skin & Hair Biotin Beauty Oral Vitamin Spray promising great taste and ease of use, ditto the Well Spray Inner Beauty Support from the original beauty supplement powder pioneer, The Beauty Chef."
The vape
Image: via Instagram @ceramiracle
"Vitamin vaping is on the horizon," says Jones, referring to the buzzing trend that is seeing some brands claim it to be a more effective method of absorbing vitamins compared with ingestion. Jones cites New York start-up Sparq, which offers Vitamin Air, an odourless, eco-friendly vitamin alternative to nicotine, with a Pure variety that focuses on anti-ageing and comes in strawberry and vanilla flavours.
Other nicotine replacement products are developing too."Ohana offers topical vitamin patches including a Total Beauty variant, and Swedish company Nutrinovate's Vitamin Films dissolve on the inside of the cheek or under the tongue," says Jones. The company's beauty specialist film Reserol includes high levels of skin-boosting resveratrol.
The chocolate
Image: via Instagram @ceramiracle
Beauty chocolate may have been around since Esthechoc's first product in 2015, but it is finally arriving in earnest. Jones says "There have been a slew of recent launches: Ceramiracle's Ageless Delight Beauty Chocolate; Beauty Bar Chocolate that contains rhodiola and pearl powder to 'eat for peace, focus and glowing skin', and Moon Juice's new adaptogenic, antioxidant Beauty Dust in chocolate form, which is a near-constant sell-out."
The gum
Image: via Instagram @getmorevits
There is also growing interest in chewing gum as a vitamin format. A study by The Pennsylvania State University found that by chewing gum containing retinol, pyridoxine, ascorbic acid and alpha- tocopherol, the levels of these vitamins in the blood plasma increased.
The study was funded by Vitaball, which offers SmartGum nutritional chewing gums. Other brands have explored the format too, including Get More Vitamins which launched Multivitamin Chewing Gum, and confectionery manufacturer Pissa, which recently released Breathfusion vitamin chewing gums, with a collagen variety focusing on beauty claims.
WHAT'S BEHIND THE EMERGENCE OF NEW FORMATS?

The development of new formats signals a wider shift in the supplements category, says Sarah Jones, Partner & Client Services Director of Free The Birds?

What's clear from the new formats is that they all fit in 'non-medical' ways into people's lifestyles: reflecting the shift from curative, treatment-based consumption into preventative, enhancement-based products, where everything consumed has to work better and harder for body and mind"

"So far the innovations in beauty supplements have successfully focused on providing great taste (or being entirely tasteless); being convenient, easy to use and portable; having multiple claimed benefits and yet not increasing further complexity into busy lifestyles, and easily becoming part of your daily routine."
---
"Supplement brands could look to the pharmaceutical industry to inspire future formats."In an ideal world, we would like to see products that are only required to be taken once a week, rather than the current once a day set-up." .Ali Azmandian and Ali Kais, founders, Vitybox
Beauty supplement brands need to also consider the impact that their packaging formats – and new format launches – are having on the environment.
---
Top, &nbspMarine collagen, &nbspNew formats, &nbspIV vitamin therapy, &nbspPersonalisation, &nbspCountry highlights, &nbspOutlook
Trend #3: Transparency
For every study that proclaims the benefits of vitamins and supplements, there seems to be another that negates it. Not only is there a vast amount of conflicting information online, the offline experience bewilders many shoppers too.
Research quoted by flavour manufacturer FONA International finds that more than a third of consumers state that shopping for vitamins and supplements is confusing because of the overwhelming variety of brands, claims and promotions.
And along with the confusion is an element of doubt: according to Kantar's 2017 MARS Consumer Health Study, one in three US users of (non-beauty specific) dietary supplements are either neutral or disagree that vitamins and nutritional supplements make a difference.
Yet consumers are keen to become educated and find out which products will work for them. A survey by Your Beauty Club found that 68% always check the ingredients in their supplements.
---
Percentage of consumers who check the ingredients in their supplements
2019 data. Source: Your Beauty Club
---
The beauty space has already seen the rise of the 'skintellectual' – super-knowledgeable shoppers who know exactly what ingredients they want in their topical products, and in what percentage – and there is now an opportunity for ingestible beauty brands to answer this demand.
"There is a consumer base that is keen to understand and learn more," says Fiona Glen, Project Manager of beauty brand consultancy The Red Tree. "If we look at The Ordinary, which revolutionised skin care by being clear on ingredients, there is a big opportunity for a brand to do that in vitamins. There is an opportunity for more honesty in language and claims, and also in branding and design."
---
"The Ordinary revolutionised skin care by being clear on ingredients: there is a big opportunity for a brand to do that in vitamins " - Fiona Glen, Project Manager, The Red Tree
---
Put to the test
One of the main issues within the segment is loose regulation. "Supplements are regulated to an extent in Europe, and the ingredients used in products have been part of studies, but a brand's finished product generally isn't," says Glen.
"At the moment there is a relatively low barrier to entry and there are absolutely brands out there that are making claims on packs that they shouldn't be. Products can also be overspecced, formulated with higher levels of ingredients than can be consumed. So the challenge is to test products specifically for their efficacy – however, this can be expensive."
One supplement brand that takes an "evidence-based approach" is LYMA, using proven, peer-reviewed ingredients that it says have up to four times the absorption of generic supplements. Director of Science Dr Paul Clayton tells Cosmetics Business: "Each ingredient in LYMA has been exhaustively tested and validated, enabling strong IP (ie patents) to be applied. This level of proof and protection is vanishingly rare in the supplement business. Behind each and every one of our ingredients is a plethora of pre-clinical and clinical tests, enabling us to claim a range of very significant health and wellness benefits. The rest of the industry is struggling to catch up."
Educating consumers
Another new brand that aims to stand out as a transparent player in the beauty supplements market is US-based Cosaki. In May 2019 it launched the Beauty Multiple, a filler-free drinkable supplement that is backed by scientific data and practicing doctors and claims to erase skin irritations, reduce stress and strengthen hair and nails.
Available in two options (unflavoured and matcha) the collagen-based powder contains 15 ingredients in total including biotin and hyaluronic acid. Founder Jenny Peng says: "As a supplement consumer who was extremely frustrated once I figured out what was in my products, I founded Cosaki in the hopes of starting the trend of educating consumers instead of taking advantage of them."
Peng adds: "In my experience, it seems like at least 80% of supplement companies are making claims they shouldn't be, which is crazy. A lot of this includes people using ingredients and putting claims on the bottle that haven't been proven by clinical studies, or companies who market their products with disease-curing claims, which is against regulations.
"To make it even worse, there is a whole underground network of supplements known as 'black hat supplements', which use illegal techniques to market and sell to older people – basically relying on the fact that the FDA doesn't keep a close eye on supplements."
She notes that while the FDA does set some standards on supplement claims, new supplements do not have to go through a regulatory screening prior to selling. "Basically, it is an 'anything goes unless a brand gets caught' industry, but it's very rare for the FDA to reach out and question a supplement brand."
Vitybox, is a new brand which has launched a clinically-backed all-in-one beauty drink. Founders Ali Azmandian and Ali Kais believe that consumers have every right to be sceptical of food supplements. "The constant lack of regulation and transparency has routinely benefitted brands more than consumers," they say.
Glen believes that regulations will become stricter in time, and further testing will be required on individual products. Indeed in February, the FDA announced plans to tighten regulations for the dietary supplement industry.
However, Peng says: "In my opinion, the supplement industry is evolving at a faster rate than the regulations can keep up with – even if the regulations do become stricter, people will always find a way to tiptoe around them."
Yet she does have hopes that brands will become more honest in the future. "I do think the incentive will have to come from the consumers first. Essentially, the demand for it has to come before it becomes a trend and brands hop on board."
Azmandian and Kais believe that this is happening: "Distrust and scepticism have cultivated an environment whereby the consumer is demanding evidence of a product's efficacy, including the results of independent studies. Due to this, brands that are able deliver an honest, open and transparent message to their consumers about their practice and methods of operation are far more likely to experience business success in the long term; compared to more closed companies."
---
The ability to be able to convey technical scientific information in a clear and comprehensible manner across to the consumer is the ultimate goal for brands.Ali Azmandian and Ali Kais, founders, Vitybox
The market is likely to see a rise in new brands that aim to stand out from the crowd with products backed by clinical data.
---
Top, &nbspMarine collagen, &nbspNew formats, &nbspTransparency, &nbspPersonalisation, &nbspCountry highlights, &nbspOutlook
Trend #4: IV vitamin therapy
Intravenous (IV) vitamin therapy may have been around since the 1950s, but its biggest shot over the past couple of years has been its celebrity endorsement which has boosted its profile as a wellness trend.
Rihanna and Chrissy Teigen have shared pictures of themselves hooked up to vitamin IV drips on social media, while many other celebrities from Khloé Kardashian to Jane Fonda have also reportedly opted for the therapy, which is said to boost energy levels and combat stress, with some treatments claiming to offer skin care benefits such as glowing skin and reduced signs of ageing.
Image: via Twitter @CRFASHIONBOOK
According to Vitamin Injections London, IV therapy enables the body to absorb 99.9% of the vitamins provided as they go straight into the bloodstream, in contrast to the 8% that can be gained by oral tablet forms. It also avoids any strain on the liver or stomach, and enables vitamins to be used at higher quantities than is suitable for oral consumption.
Dr Pam Benito, a facial aesthetics specialist who offers vitamin drip treatments in her Chelsea- based clinic, adds that results are also much more rapid than with oral ingestion, and as infusion treatment bypasses the digestive system it also bypasses any trouble people might have with poor intestinal function.
Drips on demand
Benito says: "The demand for IV drips has increased rapidly in recent years as people have become more aware of the benefits of IV therapy and due to more clinics and medispas offering this type of treatment, techniques have been adopted from the medical community to help customers with jet lag, vitamin deficiencies and more."
---
"With some patients facing complications due to IV drip vitamin therapy, there has been a need to question not only the safety of these procedures but also their validity." - Dr Pam Benito, facial aesthetics specialist
---
But as much as mainlining liquid vitamins has been praised by its fans, it has courted even more controversy: the treatment has been frequently scrutinised for its safety, and last year Kendall Jenner was reportedly hospitalised due to complications following a vitamin IV drip.
Benito says: "With some patients facing complications due to IV drip vitamin therapy, there has been a need to question not only the safety of these procedures but also their validity. I think that certain IV lounges selling 'hangover cure' as a quick fix or 'IV-Drip Diet' as a weight loss method send a dangerous message and unfortunately it has damaged the IV therapy image and profile."
She notes that IVs contain a lot of salt which could have a negative effect on people with heart disease or high blood pressure, while improperly inserted IVs can also lead to complications including bruising, bleeding, infection and in extreme cases cause air embolism or cause the fluids to leak into nearby tissue.
"And if attendants don't pay careful attention to the infusion rate, they can knock a person's electrolyte balance out or overload their fluid levels, potentially causing swelling of the brain, heart failure or kidney damage," says Benito.
Calling the shots
An alternative method is an IV push – which Bianca Estelle, founder, medical aesthetician and skin specialist at Vitamin Injections London, describes as a tiny needle that injects undiluted vitamins through the inside of the arm within seconds. Customers are then encouraged to drink plenty of water after the procedure for maximium effect.
Estelle notes that as many people turn to vitamin supplementation to improve health inside and out, IV therapy offers a way to ensure the vitamins that are being received are effective, and she believes the treatment will see continued growth.
"Part of this will result in new vitamin solutions/formulas being offered both by ourselves and other clinics. We're also likely to see an increase in treatments that can help address current issues," says Estelle.
She explains: "We recently introduced a Heavy Metal Detox shot and this was particularly popular for those that have concerns about animal produce consumption and the associated dioxins within such produce."
IV SUPPLEMENTS: WHAT'S NEXT?

Beyond vitamins, what kinds of supplements could lead to the further development of IV treatments in beauty?

Adaptogens
"Adaptogens or adaptogenic herbs are currently very hot in California," says Bianca Estelle, founder of Vitamin Injections London. "I know a few labs in the US which are currently working on sterile preparations for these herbs for IV use, and these are designed to reduce inflammation and even balance hormones, having already been used in Chinese medicine for many years."

NAD
"NAD [nicotinamide adenine dinucleotide] infusions quickly restore cellular levels of NAD+ intravenously and are shown to not only increase energy levels and repair DNA, but also protect brain cells from damage, reduce inflammation and have anti-ageing results," says Pam Benito, facial aesthetics specialist.

Glutathione
Intravenous glutathione is an incredibly powerful antioxidant, says Benito: "Research has shown that it reduces oxidative stress and, with high doses of glutathione and vitamin C, improves hyperpigmentation, skin texture and appearance, giving the skin a glow."
New advances in IV drips are also developing the segment. Benito explains: "In response for more personalised treatments, some clinics and medispas are introducing DNA testing, so any nutritional deficiencies can be identified and drip therapy can be tailored specifically to customers' needs."
Get A Drip, which opened a clinic in Shoreditch in London last year and a further branch in Westfield shopping centre in Shepherd's Bush earlier this year in a bid to bring IV drips to the mainstream market, launched a new DNA testing service in conjunction with specialist company Lifecode Gx.
Customers are given a personalised drip recommendation based on their individual results and unique genetic makeup.
Benito says that while IV drips are currently still considered inaccessible and have an elitist reputation, they will "soon become more accessible to a mainstream audience."
Education and regulation
Yet more regulation is needed, believes Benito, particularly for IV lounges to ensure they are properly administering safe blends of intravenous fluids, and that they are administered under authorisation of a prescribing physician after a full health asessment.
"Also, more information should be available to the public so we can educate and inform them that IV therapy is used for supplementation purposes and not to treat or cure any medical conditions or diseases," adds Benito. "IV therapy should be promoting health and wellbeing, but unfortunately not all centres are run by operators this conscientious."
---
With regular reports on the complications resulting from IV vitamin therapy, education is key. Clinics should aim to inform consumers as best as they can.
DNA-based IV therapy, which is designed to supply the body with exactly what it needs, is a new treatment in this market that is expected to develop further.
---
Top, &nbspMarine collagen, &nbspNew formats, &nbspTransparency, &nbspIV vitamin therapy, &nbspCountry highlights, &nbspOutlook
Trend #5: Personalised supplements
Personalisation has swept through the beauty industry, transforming the way consumers can find products that meet their specific needs across skin care, hair care, colour cosmetics and fragrance. And now it's time for beauty supplements to get personal.
Fiona Glen, Head of Projects at The Red Tree, says: "Personalisation is the next step for beauty supplements. If we think about the growth we are seeing in skin care devices and diagnostic tools, it is only a matter of time before consultations extend from what topical products you need to what supplements you need to impact your beauty and skin care regime."
---
Source: Epsilon
---
The supplements category has already seen several new players start to develop this area. Health and wellness start-up Vive Wellness launched in 2018 in the UK. It offers a free consultation to consumers via its website, interprets the answers via an algorithm that has been created by its team of expert dieticians and nutritionists and then makes vitamin recommendations, informing the customer why each recommendation has been made.
Co-founder Dexter Grima believes that personalisation within the supplements sector will be a game-changer: "For years, people have been buying tons of generic bottles of various vitamins without actually understanding what's in them, why they need them or if they even need them at all.
"Personalisation of supplements means that every individual can find out exactly what nutrients their body really needs and ensures they are getting the right amounts."
According to Grima, this not only saves the consumer the bother of time-consuming research and shelf browsing, it is also more efficient as it ensures their unique needs are met.
"The personalisation of supplements can ensure that the different factors, conditions or elements of each customer's profile, for example, a person's age, skin conditions such as eczema, acne etc and/or any beauty goals, are taken into account and then recommended for accordingly," he explains.
Cutting through the clutter
US-based personalised vitamin company Care/of launched in 2016 after CEO and co-founder Craig Elbert identified the supplement space as "cluttered, overwhelming and joyless."
He says: "There were bottles with long lists of ingredients we weren't sure if we could trust, and the only guidance we could get were from commissioned sales clerks."
Care/of set out to revolutionise the experience through its guidance on clinical research, transparency about its ingredients and personalised recommendations, says Elbert.
A further player in this field, LifeDNA, offers free DNA tests to provide customers with "hyper- personalised" supplements that are tailored to their genetic needs and skin care kits that suit the customer's unique complexion requirements.
The company says that most companies in this space have been relying on generic products that are cheaper and easier to make, but don't provide people with exactly what they need.
"When you use generic products, you don't really know if you're getting the most optimal ingredients. When it comes to your mind, body, and skin, that's just unacceptable," says Jared Kushi, co-founder and COO.
Elbert adds that personalisation has a key role to play as the beauty supplement space grows, especially as it relates to people's awareness of research and scientific credibility.
"We believe educated customers expect personalisation when it comes to their products; they want what is specific to their own beauty needs, unique diets and lifestyle – and not something that won't work for them," he adds.
---
"Educated customers expect personalisation when it comes to their products – and not something that won't work for them" - Craig Elbert, CEO and co-founder, Care/of
---
Addressing challenges
Applying the concept of personalisation to supplements makes a lot of sense, and especially for consumers that have specific requirements or desired results it makes the practice of buying generic supplements seem passé. But brands that offer this also face several challenges.
Grima says that for Vive Wellness, the hardest is the complexity of the behind-the-scenes technology that is used in the brand's consultation. "There are thousands of routes and algorithms that go into getting the right recommendations for each customer.
However, the more complex our programming becomes the more accurate our recommendations can be," he explains.
Another challenge is finding the right formulations for all of their supplements: "We pride ourselves on quality and transparency, meaning all of our products and ingredients are the best quality money can buy, but at the same time we recognise the need to provide incredible value for money," says Grima, noting that the brand avoids using bulking agents, fillers, binders, artificial flavours or colours.
"We do successfully manage to do this but our margins are lower as a result and educating the market about why our products are so good can be very expensive," he says.
Consumer education continues to be a challenge for not only personalised products, but for the supplements category at large. Elbert says: "There is still work to be done to educate the public on how to make healthy choices, and how vitamins, supplements and powders fit into that big picture. For example, research shows that vitamins make the biggest impact when taken consistently, so we have tools on our app to promote and reward good daily habits."
Grima believes that there are huge opportunities for personalisation in the beauty supplements sector, especially as more consumers start to experience the concept across different product categories, and it builds into their lifestyles.
"As personalisation continues to become more and more popular the mass market one-size-fits-all approach will start to be rejected. We are all unique, so our supplements, beauty products and diets should be as well."
---
Personalisation offers a strong point of difference within the increasingly crowded beauty supplements market, but brands must build trust with consumers through their use of technology, ingredients and sourcing.
Be honest and authentic with your customers. People crave candor and inclusivity; they are rightly demanding transparency from brands and want their personal experience to be recognised and appreciated.Craig Elbert, CEO and co-founder, Care/of
---
Top, &nbspMarine collagen, &nbspNew formats, &nbspTransparency, &nbspIV vitamin therapy, &nbspPersonalisation, &nbspOutlook
Country highlights
UK
Beauty supplements may still be a relatively small category – only 1.4% of the population have purchased the products over the past year, according to Kantar – but the segment is seeing a record number of sales.
Between 2018 and 2019 it gained 14% in value, outstripping growth in the wider UK supplements market, and the beauty market at large. Consumers are also spending more: the average spend on beauty supplements increased by £1.13 to reach £13.42 per year.
---
UK value and growth, 2019*
Beauty supplements segment. *Year ending 14 July 2019. Source: Kantar
---
Matt Maxwell, Consumer Insight Director at Kantar, says: "We are seeing a lot more engagement from shoppers, and more consumers are coming into the category."
This is in part due to an acceleration of new products in the market, particularly within hair and nail supplements, explains Maxwell: "We are becoming more aware of what we are putting in our bodies in terms of food, and supplements are benefiting from that. They are becoming a daily part of our lives."
---
UK % retail share, 2018-19
Spend on beauty supplements. Year ending 14 July 2019. Source: Kantar
---
The skin care boom, and in particular the positive consumer attitudes focused on healthy skin and beauty from the inside out, has also boosted the category. According to Mintel, 54% of UK women consider diet to be a factor that can impact the appearance of skin, and food, drink and supplement manufacturers are increasingly moving towards the 'edible beauty' positioning.
One example is Pink Cloud Beauty Co, a brand that launched Beauty Drinkable Vitamins in late 2018, a blend of marine collagen, biotin and selenium, which sold more than 10,000 units in the first months of trading. This year, the brand announced a retail deal with Superdrug across 100 stores and online.
Category stalwart Perfectil has also had an active year in beauty, introducing Heidi Klum as its UK celebrity brand ambassador and launching new product Hair Crush Gummies which contain 21 nutrients and are suitable for vegans.
With sales of vegan beauty products going through the roof – growth rocketed to 38% in 2018 according to The NPD Group – innovation in vegan beauty supplements has also been on the rise. British brand Rejuvenated launched vegan Skin Perfecting Complex capsules that are designed to boost collagen levels and help clear acne, rosacea and eczema.
Maxwell says that manufacturers will continue to capitalise on the growth that the category has seen over the last couple of years, and adds: "I think we will see more growth in skin-focused beauty supplements, for example products that aim to feed the skin from within."
US
The US became the strongest growth market for beauty supplements in 2018, as sales catapulted by 61%, according to Euromonitor International. Compared to Japan, China and Italy, the size of the US market for beauty supplements is far smaller ($144m versus Japan's leading $1.54bn market) but the considerable amount of innovation from diverse players from the food and cosmetics industries has fuelled its recent, rapid growth, positioning it as a market with strong potential.
---
US value and growth
Beauty supplements segment. Source: Euromonitor International
---
A report by market intelligence company CB Insights called 'Beauty-From-Within' Supplements – The Latest Trend in Wellness notes that food and beverage investment company CAVU Venture Partners funded collagen supplement producer Vital Proteins in November 2017, citing opportunity for growth in the collagen nutrition space.
"Meal kits have also launched branded supplements to pair with their food offerings," says CB Insights. "Plant-based meal delivery company Sakara Life offers supplements in its Clean Boutique, ranging from beauty and detox water concentrates to chocolate probiotics."
The budding US market has also attracted the likes of established international players like Perfectil, which launched in Walgreens in May 2018. Meanwhile, cosmetics brands are also flocking to the space: Bobbi Brown launched Evolution_18, a wellness and beauty supplement brand into 1,500 Walmart stores and online.
Retailers are increasingly betting on the category as it enters the mainstream: this summer Ulta Beauty rolled out a wellness section at 350 stores with supplement products from indie players including Love Wellness, a brand that offers supplement Good to Glow which is said to give skin a well-rested glow with vitamins C and E plus collagen and ashwaganda.
India
India represents a burgeoning opportunity for beauty supplements. Recent research from Mintel has found that 28% of vitamins, minerals and supplements (VMS) users take the products to improve their appearance. And while overall consumption of supplements is relatively low in the country in general, Mintel believes that beauty-oriented products could present a promising growth prospect.
Rimpie Panjwani, Senior Beauty and Personal Care Analyst, says: "There is growth potential for VMS products featuring functional beauty claims as there currently exists a gap in the market for beauty products like ingestible VMS that work in unison with topical products to offer holistic solutions for beauty and wellness.
However, brands promoting appearance-boosting benefits must mention the specific expected outcome from taking the supplement, not a generic or all-purpose enhancement."
Research from Mintel's GNPD database shows that claims including 'skin, hair and nails', 'beauty benefits' and 'anti-ageing' represented 14%, 7% and 5% respectively among VMS launches in India between 2014 and 2018.
---
Brands that retain traditional approaches to their product's design unknowingly place themselves at the highest risk of losing market share, as they refuse to address the continuously changing needs of consumers.Ali Azmandian and Ali Kais, co founders, Vitybox
With at-home testing kits to help consumers diagnose their nutrient deficiencies, companies can offer a more end-to-end wellness routine.Rimpie Panjwani, Senior Beauty and Personal Care Analyst, Mintel
---
Top, &nbspMarine collagen, &nbspNew formats, &nbspTransparency, &nbspIV vitamin therapy, &nbspPersonalisation, &nbspCountry highlights
Outlook
Beauty-from-within products are booming. With start-ups flocking to the space, established brands entering the category and M&A activity looking robust, the beauty supplements sector is on a strong growth trajectory.
According to Analytical Research Cognizance, the global beauty supplements market is projected to grow by 8.8% to reach $7.64bn by 2025.
---
Forecast global value and growth, 2025
CAGR 2015-2025. Beauty supplements market. Source: Analytical Research Cognizance
---
"It is an exciting time to be operating in the beauty supplement market," say Ali Azmandian and Ali Kais, co-founders of Vitybox. "Greater investment has led to the development of ingredients with greatly improved bioavailability and efficacy," they add. And as the market continues to grow, this will only continue.
---
"There are some fascinating new technologies coming on stream that create improved bioavailability" - Dr Paul Clayton, Director of Science, LYMA
---
Dr Paul Clayton, Director of Science of 'super supplement' brand LYMA says: "There are some fascinating new technologies coming on stream that create improved bioavailability, and will make a major impact on health, beauty and wellness. We already use one of these (HydroCurc uses a SMEDS technology), and there will be more; it is an active field and we are watching it closely."
A powerful reminder
Brands are also looking for ways to ensure that their customers are administering their products at the recommended times in order to maximise their effectiveness.
"You could have a highly efficient product, however, if consumers are straying away from the directed application of that product, the results are far more likely to vary, creating significant consumer dissatisfaction," say Azmandian and Kais.
However, Fiona Glen, Head of Projects at The Red Tree, advises: "Apps that remind the user when to take the supplement, and the education that comes with that, is really key. It is an opportunity to make sure people are taking them for as long as they should be."
One example is Care/of's app that enables users to set a daily reminder to take their supplements. It also rewards with 'carrots' for being consistent, which they can exchange for credits, free samples or a charity donation.
Wider consumer education will be essential for the industry to further develop the beauty supplement segment. Dr Ewa Kania, Senior Research Analyst at Euromonitor, suggests: "Helping the consumer to understand how to combine topical products with a well-balanced diet and beauty supplements might be important for brands to stay in the game.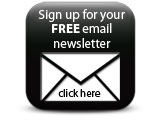 "Additionally, scientific evidence of effectiveness through clinical trials and claims approved by authorities can leverage trust in beauty supplements in consumers' eyes."
EXPERT INSIGHT: FREE THE BIRDS

Sara Jones, Partner and Client Services Director of Free The Birds, reveals the developments that could change the category in the future

"It's highly likely that beauty supplement apps will emerge using similar technology to Shiseido's Optune that enables consumers to take an active role in monitoring the effects – and efficacy – of supplements.

Similarly, it will also likely go hand in hand with personalised beauty supplements, like Care/of and Binto, that can be tweaked to suit each individual consumer's skin, hair and nail needs, making subscription models and DTC the most likely route.

Other key areas of growth are likely to be products that incorporate CBD and microbiome-friendly ingredients, both of which are now widely understood to have both direct skin effects via reducing inflammation and indirectly via boosting mood."
Featured Companies
See also