Dove tackles cultural bias against black women's hairstyles
The research also found black women are more likely to change their natural hairstyles to fit cultural norms
Black women in the US are 30% more likely to receive a formal grooming policy in the workplace, according to new research from Dove.
The study, carried out through its Crown Coalition programme, found that hairstyles inherent to black ethnicities - dreadlocks, braids and curls, for example - are perceived as less professional.
As part of the study, 2,000 women between 25 and 64 working in office settings were enrolled in a number of tests to study bias towards black women's hair.
When shown two images of the same hairstyle on both black and white women, the white woman was rated 25% higher in 'job readiness'.
Meanwhile, natural black hairstyles were ranked the lowest in 'job readiness'.
Black women also reported they are 80% more likely to change their natural hair to meet social norms.
"As this research highlights, there is more work to be done, but we are committed to ensuring each and every one of us sees ourselves as beautiful and celebrates our diverse array of shapes, sizes, skin tones, ethnicities, hair textures and styles," said Esi Eggleston Bracey, Chief Operating Officer North America Beauty and Personal Care for Unilever.
Marc Morial, CEO of civil rights organisation, the National Urban League added: "This ground-breaking research provides evidence of what we have always known anecdotally - that black women experience discrimination in the workplace due to their natural hair."
Earlier this year, Dove kick started its #MyHairMyCrown initiative, which champions legislation to end race-based hair discrimination in the workplace and schools.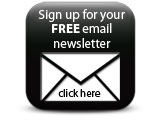 As part of the campaign, Dove partnered with former Destiny's Child band member Kelly Rowland to release a single encouraging self-confidence.
Companies