Estée Lauder to pay $1.1m in new dad gender discrimination lawsuit
The US beauty brand owner received the lawsuit by the Equal Employ­ment Opportunity Commission last year
The Estée Lauder Companies (ELC) has been ordered to pay US$1.1m to 210 of its male employees, ending a year-long gender discrimination lawsuit.
The US Equal Employ­ment Opportunity Commission (EEOC), the organisation that filed the suit on behalf of the plaintiffs, alleged that the cosmetics giant unlawfully denied new fathers return-to-work benefits provided to new mothers, such as temporary modified work schedules.
The EEOC also claimed that ELC provided less paid leave to bond with a newborn, or with a newly adopted or fostered child, than it provided new mothers.
In addition to the financial penalty, ELC has been ordered to change its parental leave policy so that women and men receive the same parental benefits.
The company overhauled its parental leave policy in May, allowing its US-based employees who choose to conceive, adopt, or foster a child to receive 20 weeks paid parental leave – irrespective of gender.
The US brandowner has also been ordered to provide training on unlawful sex discrimination monitored by the EEOC.
Thomas Rethagem the senior attorney on the case, said: "Parental leave policies should not reflect presumptions or stereotypes about gender roles.
"When it comes to paid leave for bond­ing with a new child or flexibility in returning to work from that leave, mothers and fathers should be treated equally.
"We commend ELC for working cooperatively with the EEOC on a resolution that compensates male employees who received less paid child-bonding leave as new fathers, and for revising its policy to provide all new parents with 20 weeks of paid parental leave going forward."
Mindy Weinstein, Acting Director of the EEOC's Washington Field Office added: "This settlement ensures that ELC will provide equal opportunities for time off to new dads and new moms, which is what the law requires, and what makes sense for families."
A spokesperson for ELC told Cosmetics Business: "This past year, The Estée Lauder Companies expanded its family-related benefits, including its paid parental leave benefits, to ensure that we foster an inclusive, progressive, and supportive environment for all our employees.
"We have expanded paid parental leave to 20 weeks for all eligible employees irrespective of gender, as well as added or enhanced benefits around adoption, child and elder care, and infant transition support.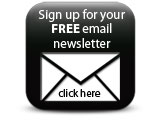 "These are significant steps to ensure our benefits policies are consistent with our company values and are among the most supportive offered by any major company to its employees in support of working families."
Companies