Influencer Laura Marano helps AcneFree promote skin positivity with new partnership
The L'Oréal-owned skin care brand has partnered with the American actress and musician in an effort to normalise acne for US teens
L'Oréal-owned skin care brand AcneFree has teamed up with American actress and singer Laura Marano in an effort to promote skin positivity.
The 22-year-old rose to fame after playing Ally Dawson in Disney's Austin & Ally TV series.
Since then, she has featured in a number of the TV series and films, including Bad Hair Day, Without a Trace and A Sort of Homecoming.
The brand aims to reach 21 million teens across the US to normalise acne, giving advice and support through its social media channels.
Marano will also star in the brand's campaign video to encourage teens to adopt a skin care regime when treating oily and acne prone skin.
Speaking about the collaboration, she said: "As someone who has gone to multiple dermatologists and tried many different products, I know first-hand what it's like to have breakouts and not know how to fix them.
"That's why I was excited when AcneFree approached me. They're all about education to help us make the right decisions to treat and care for our skin, and that philosophy of empowerment really resonates with me."
As well as three new products, the brand is also launching a new website making it easier for sufferers to access products.
Carole Diarra, the brand's VP, said: "We are excited to work with Laura to clear up confusion [surrounding acne] and become a trusted source to a younger generation, advocating for dermatologist-inspired products and reliable, honest advice about acne."
According to Reportlinker more than 90% of the world's population has been affected by acne at some point, but many are unaware of its triggers.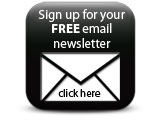 Companies