Jennifer Aniston is launching her own beauty brand LolaVie this week
A 2019 trademark hints that the brand could include face, body and hair care products, as well as other personal care skus
Actress and businesswoman Jennifer Aniston is making a return to the beauty scene with her new beauty brand LolaVie.
The star of hit TV series Friends is expected to reveal the full details of her new venture on 8 September, having released a compilation of teaser images on social media.
Via her own channel, Aniston posted two images of herself, in what appears to be the set of a photoshoot, with the caption: 'Coming Soon', and no further hints.
One of these images was also used on LolaVie's Instagram account, tagging Aniston, which helped curious fans piece together that the brand belonged to her.
Other images give no more away on the impending products, with a blurry product shot and glass vial containing bamboo.
A trademark filing in 2019 for LolaVie, however, gives a hint to the types of products Aniston will launch with.
The filing covers lotions for face and body, non-medicated soaps for face and body, non-medicated products for skin, hair, nails and body, as well as other personal care items.
Despite only posting three images on Instagram just four days ago, the brand's channel has garnered more than 14,000 followers.
Via LolaVie's landing page lolavie.com, the brand's caption reads 'Naturally You', implying that the film producer has opted for a natural range of skus.
Aniston, who is a multi-award winning member of Hollywood's elite, first entered the beauty sector in 2012 when she bought a partial stake in the hair care brand founded by entrepreneur Jon Flint and MIT professor Robert Langer, Living Proof.
She also acted as celebrity spokesperson for the brand, appearing in multiple marketing materials.
However, upon the company's sale to consumer conglomerate Unilever, for an estimated US$60-$70m, Aniston disassociated herself with the brand.
Since then, she has become the face of Johnson & Johnson's Aveeno, a hair and skin care brand renowned for its oat-based products.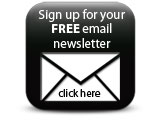 Most recently, Aniston became Chief Creative Officer of supplements brand Vital Proteins.
Companies