Jo Loves launches first truffle-based fragrance
To mark 21 years creating fragrances, Jo Loves founder Jo Malone is launching Red Truffle 21 – inspired by the aroma of truffle shavings the fragrance maven once had grated onto a plate of pasta in Harry's Bar, London.
In addition to truffle, which together with vetiver and patchouli forms the base, Red Truffle 21 has top notes of black pepper, fig leaf, bergamot and mandarin. Heart notes, meanwhile, include pine leaves, fig and juniper. Commenting on the fragrance, Malone said: "It's taken me a long time to get exactly the right balance of truffle; too much and it's too dominant, yet too little and it disappears. By sitting it alongside fresh fig, bitter citrus, vetiver and pine, I have achieved a vibrancy and harmony, whilst ensuring that truffle is always present."
Red Truffle 21 marks the first time Malone has used truffle as a fragrance ingredient and it is envisaged as the first in a line of Jo Loves perfumes incorporating this unusual and powerful note.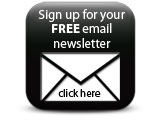 The fragrance is £95 for 100ml or £45 for 30ml and is available in October.
Companies