MAI expands aroma chemical production in Israel
The new Aleol production line will operated as a joint venture with Firmenich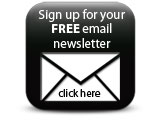 The Makhteshim Agan Group (MAI) will expand its operations in Israel with the opening of a new production facility for the production of the Aleol product line for the fragrance and flavour sectors, the company has announced. The facility will be operated as a joint venture between MAI and international perfume and flavour ingredients manufacturer Firmenich.

The initial production process was jointly developed by MAI and Ben-Gurion University and was later licensed to Makhteshim Agan by BGN Technologies, the technology transfer company of Ben-Gurion University. The company said the Aleol production line is scheduled to be released later this year.

MAI's head of global R&D Dr Elad Shabtai said: "We are happy to announce the setting up of a new facility in Ramat Hovav. This step serves to prove the advantages of combining the knowledge of leading edge researchers in Israel with the technical, engineering and marketing capabilities of our company.

"We are confident that the production facility will allow the aroma segment to further differentiate its activities and strengthen its global competitive position."
Companies