Pinterest predicts 2017 beauty and style trends
Social platform looks at the top pinned topics on its boards to predict next year's beauty trends
Pinterest has shared a list of predictions for the top trending ideas in 2017 in its annual report, Pinterest 100.
The social platform analysed search and save activity from the past year to find the biggest emerging trends in beauty, food and fashion. Concepts were included if they showed significant year-on-year increases and a strong upward trend in the final three months of 2016.
The report is designed to help brands understand consumers better and which products they will be interested in.
Top trending beauty topics include:
No-heat hairstyles
Hairstyles that consumers can create with little or no use of hairdryers, styling tongs or straighteners. Popular ideas on Pinterest include using rags or wraps to curl the hair, or plaits to create a wavy, natural style.
Chrome nails
Last year, Pinterest predicted the rise of long, slightly tapered nails known online as 'coffin nails'. This year, the social site says that highly polished, metallic style nails are trending.
Mirror effects in a range of metallic colours are popular on both hands and feet with metallic tips also giving a subtle nod to the trend.
Cold showers
Taking an entirely cold shower, or simply turning down the temperature for a few minutes, is a trending topic on health boards. Cold showers are said to improve circulation, boost the immune system and increase the metabolism.
Products designed to lather in cooler waters or help make cold showers more bearable will be popular with consumers next year.
Microblading
A more permanent alternative to pencils, gels and powders, microblading is the latest addition to brow styling trends. The method is a form of facial tattooing, leaving pigment beneath the skin.
The treatment is an increasingly popular way to deal with thin or misshapen brows with results lasting up to three years.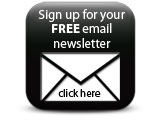 Trending ingredients
Jojoba oil and charcoal were two top trending ingredients towards the end of 2016.
Companies