Revlon's Love Is On relaunch aims to rekindle connections
Colour Cosmetics | Marketing | Retail
Love Is On marks the first global tagline for the company in over a decade
Beauty giant Revlon has announced the relaunch of its brand with the release of the tagline Revlon Love Is On – the first tagline for the company in over a decade.
Revlon Love Is On is said to be more than a marketing campaign – the company hopes it will help the brand connect with people around the world on an "emotional level".
The name plays off the letters in Revlon, with 'love' and 'on' appearing within the brand's name. Revlon President and Chief Executive Officer Lorenzo Delpani said: "The idea for Love Is On grew from our quest to find a universally inspiring emotion. Love is by far the most powerful and most positive. It is very important for us to evoke positivity with our new brand cause."
Love Is On will be incoporated into Revlon's marketing strategy across all of its global markets. The concept will also be aired via a television and digital advertisement set to a new recording of Addicted to Love. Television, print and digital advertising will feature brand ambassadors Halle Berry, Emma Stone and Olivia Wilde.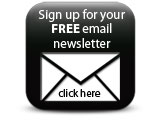 To tie in with the launch, Revlon also unveiled an interactive billboard in New York City's Time Square, called Global Love Beacon. The billboard will allow members of the public to record their own heart-felt moments via a camera, at 1500 Broadway at the corner of the 43rd Street above the Broadway Pedestrian Plaza. People can also submit photos or messages to feature on the billboard by using the hashtag #LOVEISON.
Companies