Rihanna sues her father over Fenty brand trademark
The Barbadian singer and founder of Fenty Beauty is taking her father to court over her last name
via Getty Images
Singer and make-up brand owner Rihanna is suing her father over claims he is fraudulently using her last name to expand his entertainment company.
Rihanna, born Robyn Rihanna Fenty, has filed a lawsuit against Ronald Fenty and his business partner for false advertising and invasion of privacy.
She argues that Fenty Entertainment has misled the public and wrongly associated her brands, including Fenty Beauty, with his firm.
The lawsuit claims the defendants repeatedly ignored "cease and desist" notices to end associations with Rihanna and the Fenty brand.
"Although Mr Fenty is Rihanna's father, he does not have, and never has had, authority to act on Rihanna's behalf, nor has he ever been authorised to use he name, intellectual property or publicity rights," it states.
Ronald and associate Moses Perkins unsuccessfully tried to trademark the Fenty name, despite Rihanna already owning the rights in the US since 2012.
Fenty Entertainment was founded in 2017 and, according to the lawsuit, publicised a press release that read "Ronald Fenty, father of superstar recording artist Rihanna, today announced the launch of Fenty Entertainment with his daughter Robyn 'Rihanna' Fenty".
The legal documents claim if her father continues to use the Fenty name it will "cause serious irreplicable injury" to the singer's business.
A court by jury and an injunction has been pursued in order to prohibit the unauthorised use of the Fenty trademark.
The trademark for Fenty Beauty was originally granted in 2014 and released in September 2017.
Time magazine named the brand as one of the best inventions of 2017.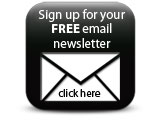 Created in collaboration with LVMH-owned Kendo, it was Fenty Beauty's approach to diversity and its 40-strong foundation range that clinched the honour.
Companies