Scientists set out to find secret behind skin firmness
Researchers from BASF and CYTOO have partnered to test ingredients that help improve fibroblast function
Chemicals supplier BASF and biotechnology company CYTOO have teamed up to develop and test ingredients that help increase skin firmness.
The two companies are focusing their research on ingredients that can stimulate the contractility of human connective tissue cells or fibroblasts. As skin ages, the levels of collagen in the skin start to decline, as existing collagen is worn away by the enzyme collagenase. Simultaneously, the function of fibroblasts, which are partially responsible for collagen production, starts to become less effective. As a result, skin can appear to lose its sense of firmness and youthfulness, and wrinkles can set in.
To explore fibroblast features, CYTOO developed FibroScreen, a platform that allows for precise control of cell substrate geometry and stiffness. FibroScreen is based on micro-patterning technology.
Luc Selig, CEO of CYTOO, said: "We are proud that, together with BASF, we can explore the effect of compounds on fibroblasts in the human skin. For us, this partnership marks an important milestone. It demonstrates that CYTOO is able to build a win-win relationship with a research team of the world's leading chemical company to quickly advance research and deliver high-value results."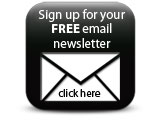 Meanwhile, Project Manager at BASF, Valérie André-Frei, added: "We are very pleased to be one of the first companies worldwide partnering with CYTOO to validate the effects of innovative skin-based assays on skin firmness. Thanks to this cooperation, we are able to strike a new path and identify new compounds that will help our customers to be more successful."
Featured Companies
See also