Selena Gomez signed to front Pantene campaign
The 22-year-old actress will front the brand's Strong Is Beautiful campaign
Selena Gomez has been named as the new face of hair care brand Pantene.
The 22-year-old US actress and singer will front the P&G brand's Strong Is Beautiful campaign, which is said to celebrate the power of strong hair.
The campaign will debut in August and run across all marketing channels including TV, print, digital, in-store displays, PR and social media.
Pantene's Strong Is Beautiful campaign celebrates healthy hair
Gomez said: "I've always loved using Pantene, so it's a dream come true to be the brand's newest ambassador. Not only because Pantene stands for strong, healthy hair but also because it encourages women to be their best selves. My style is constantly evolving and I love to take risks, so I'm always changing my hair style. I rely on Pantene to keep my hair strong and healthy so I can take on each day with confidence."
Gomez starred in the movie Monte Carlo in 2011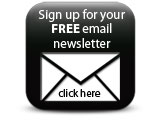 Jodi Allen, Vice President of Hair Care & Color for North America at P&G, added: "Pantene has always celebrated beautiful hair and strong women. I am proud that Selena Gomez is the newest member of the Pantene family. Her talents go beyond being an actress and singer. She is a modern beauty with amazing hair and is a true inspiration."
Companies