Sephora snaps up Scentsa
The beauty retail giant bought Scentsa from US based Crescent House Publishing
Beauty retail giant Sephora Americas (LVMH) is set to add a digital dimension to its in-store shopping experience with the acquisition of Scentsa, an interactive online technology designed for retailers. Sephora bought Scentsa from US based multimedia company Crescent House Publishing following a five year exclusive partnership between the retailer and Scentsa. Financial terms of the transaction were not disclosed.
Sephora first introduced Scentsa's Fragrance Finder service in selected stores in 2008 to allow its customers to find detailed information on the latest fragrances through touch screen devices. It has since been rolled out to all of Sephora's 330 freestanding stores.
Meanwhile, Sephora has also launched SkincareIQ, a service which enables customers to match their skin care needs to thousands of skin care products via the Scentsa technology platform.
"Our clients love the opportunity we offer them to combine the intelligence of product data, an easy-to-use technology, and the help of our sales associates, to solve the age-old problem of finding the perfect product to match their own needs and desires," said Julie Bornstein, Chief Marketing and Digital Officer, Sephora.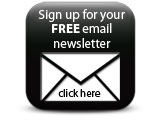 "Having worked with Scentsa technology for the past five years, we know firsthand that Scentsa has revolutionised the way our clients think about finding a fragrance, and now skincare, and we are thrilled that Scentsa and its very talented team will now officially be part of Sephora."