Shiseido embraces diversity for 2017 campaign
The Japanese cosmetics brand aims to encourage people to "pursue their inherent beauty" with a campaign that celebrates different nationalities, genders and ages
Shiseido's new campaign features nine different men and women across ages and nationalities
Shiseido has kicked off 2017 with a new advertising message that focuses on inclusivity and diversity.
The campaign uses the slogan: "Beauty lies within… And every time we bring it to light, we make the world a little brighter."
Yuka Mannami started her career as a catwalk model in 2015
Two visuals have been created with one of the ad's featuring model Yuka Mannami, 25, who was cast by Shiseido as its new leading model for 2017.
The second ad features nine different men and women, including Mannami, all sporting "bright smiles". They are used to convey vibrant beauty, according to the Tokyo-based brand.
Ginza, Tokyo, also features in the two ads, with a city skyline paying homage to Shiseido's roots.
Shiseido kicked off the campaign on 1 January with a newspaper ad that featured in 50 Japanese titles.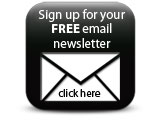 This will be followed by more promotional activity including placement in corporate publications and at corporate sponsored events.
Companies